Ogredzienic castle is a bit of a drive outside of Krakow. It's quite the experience-you can walk around it and inside it and it's a goddamned castle.
There are many huge limestone monoliths around the site, some incorporated into the keep and walls. We thought that this one looked like a dragon.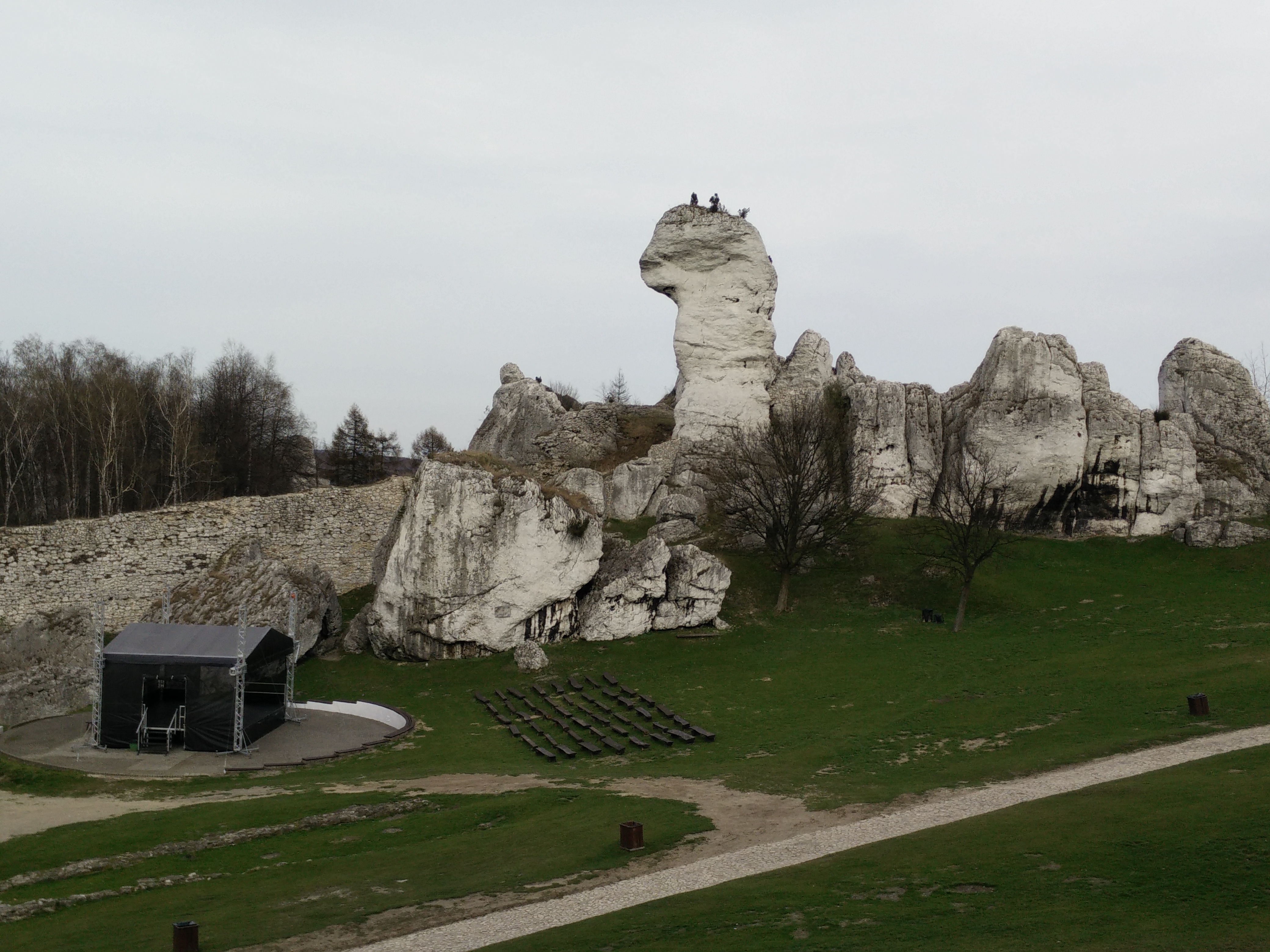 The phrase "The very living rock" comes to mind. The builders where taking advantage of the natural stone to its fullest potential here. The keep has the majestic profile of a ship's prow.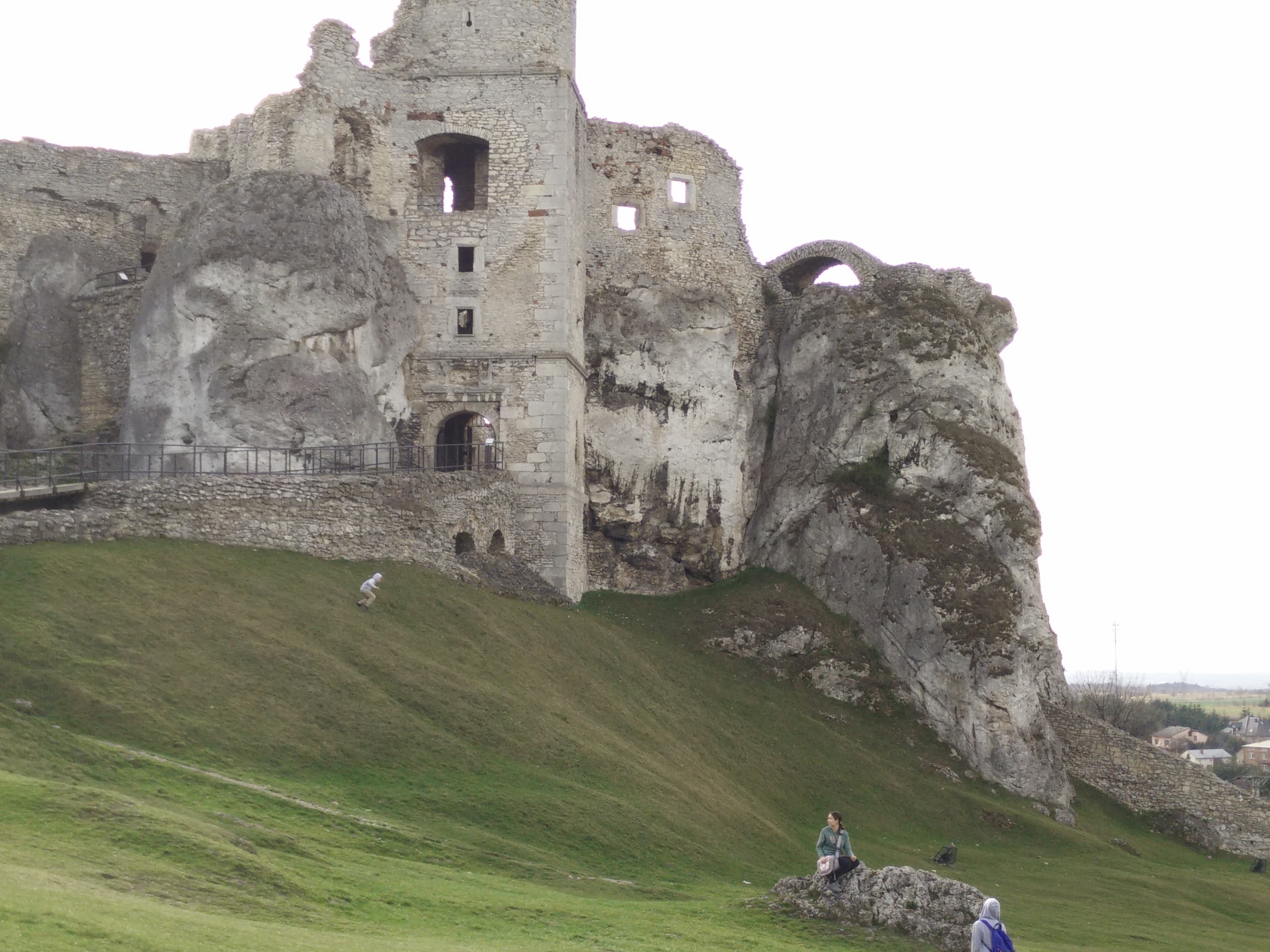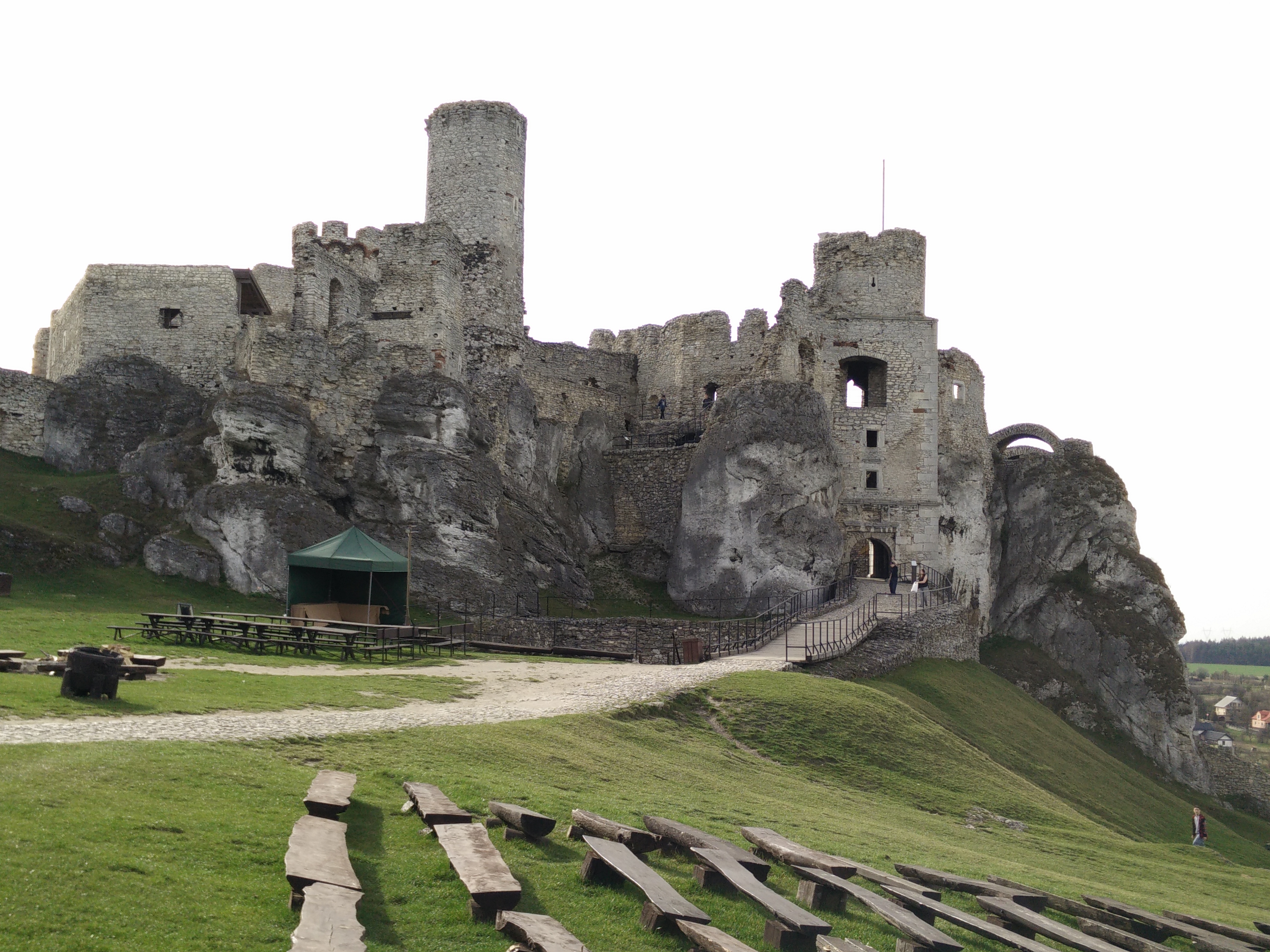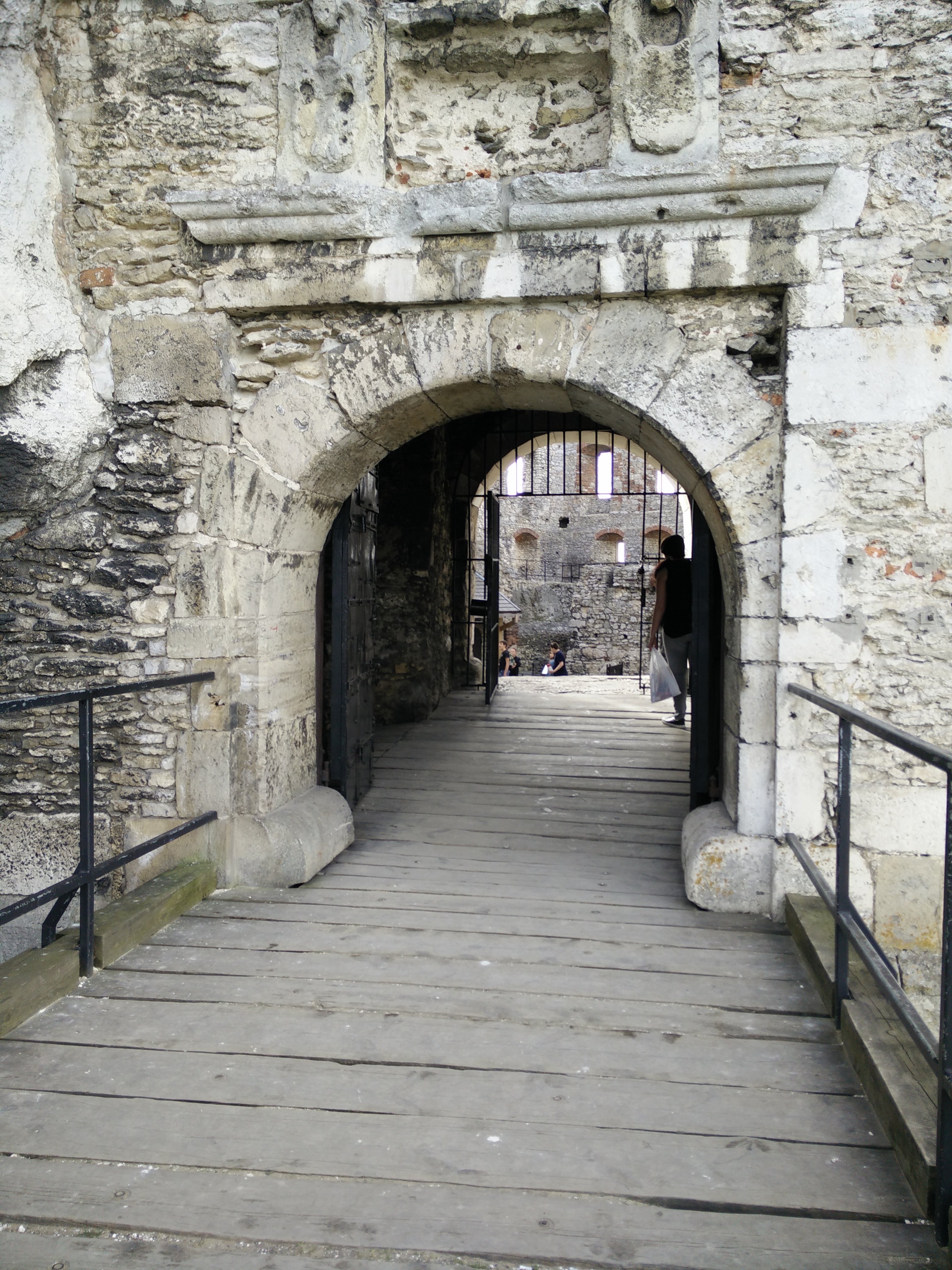 Most exciting of all, perhaps, is being allowed inside. The view from the castle is awesome. Really hammers home how powerful you'd feel behind these walls in, say, the 1400s when it was first built.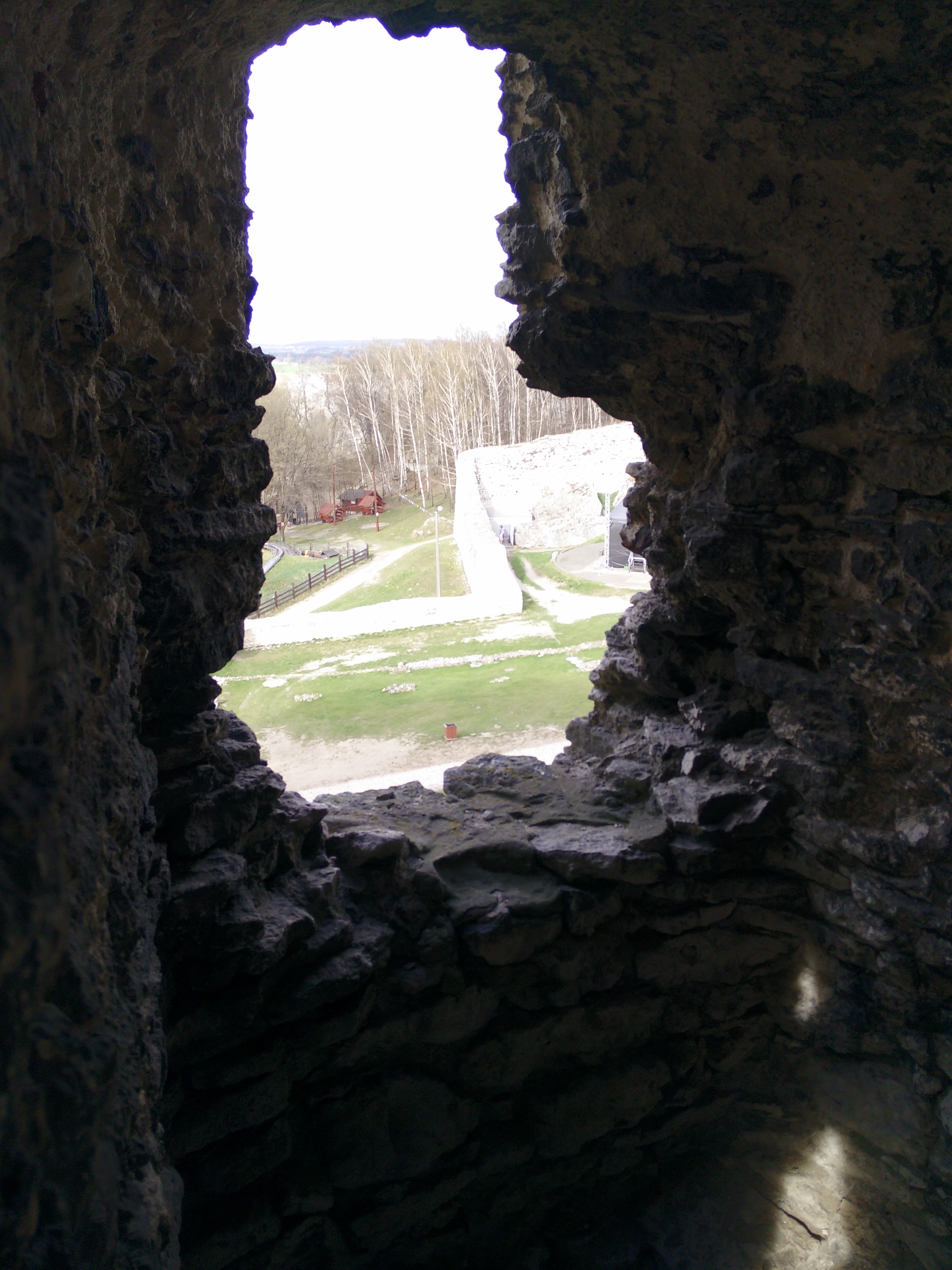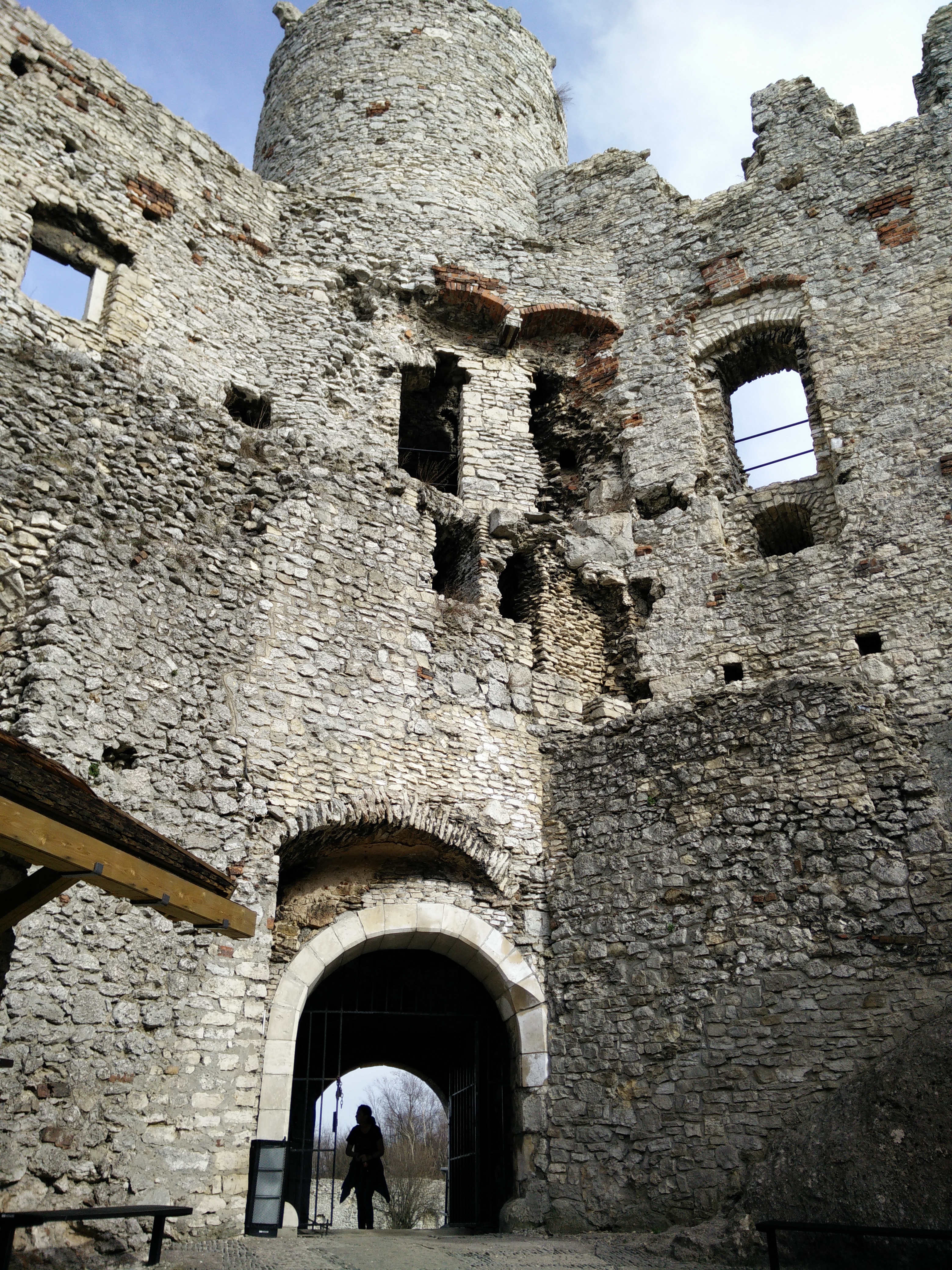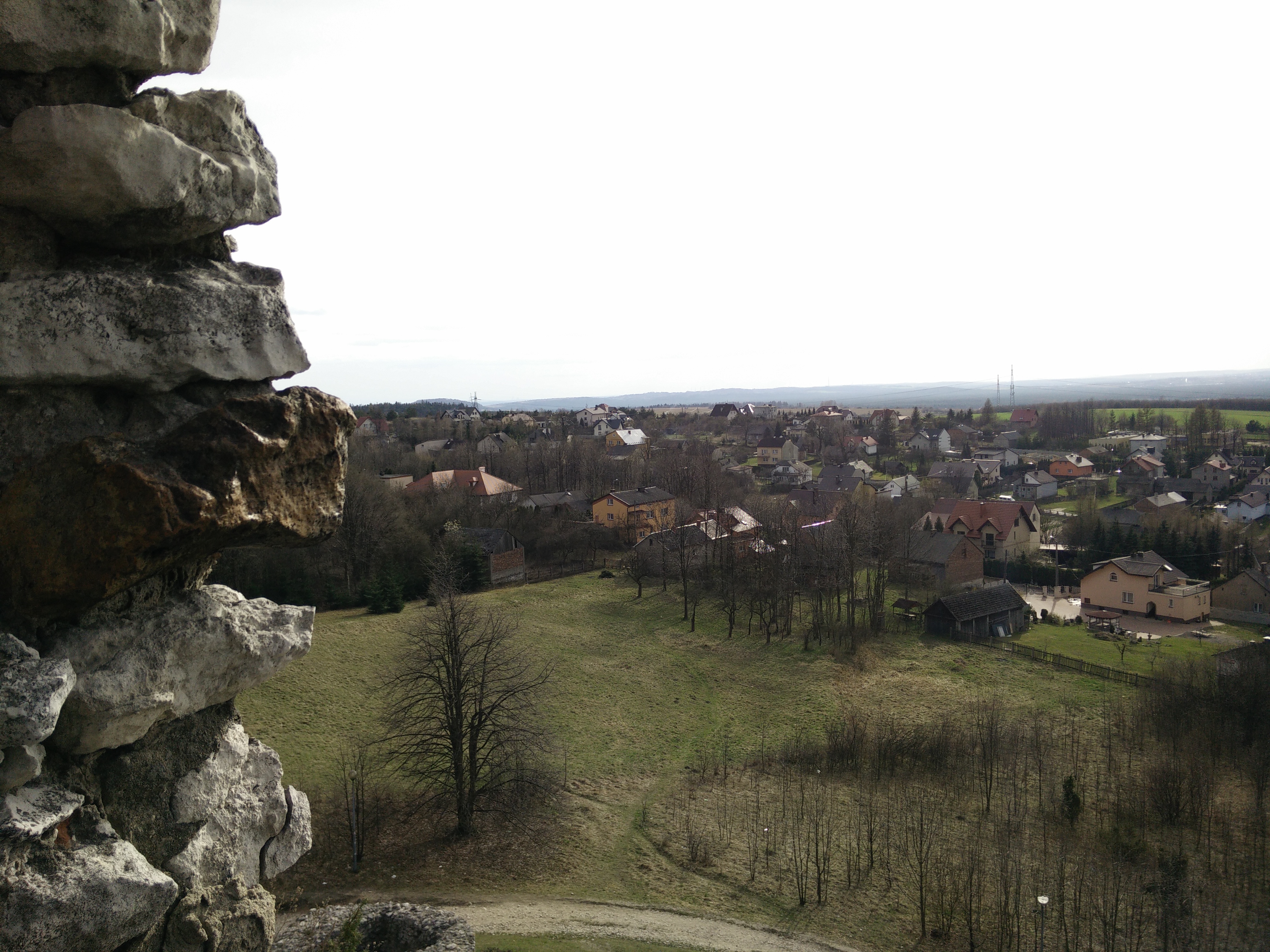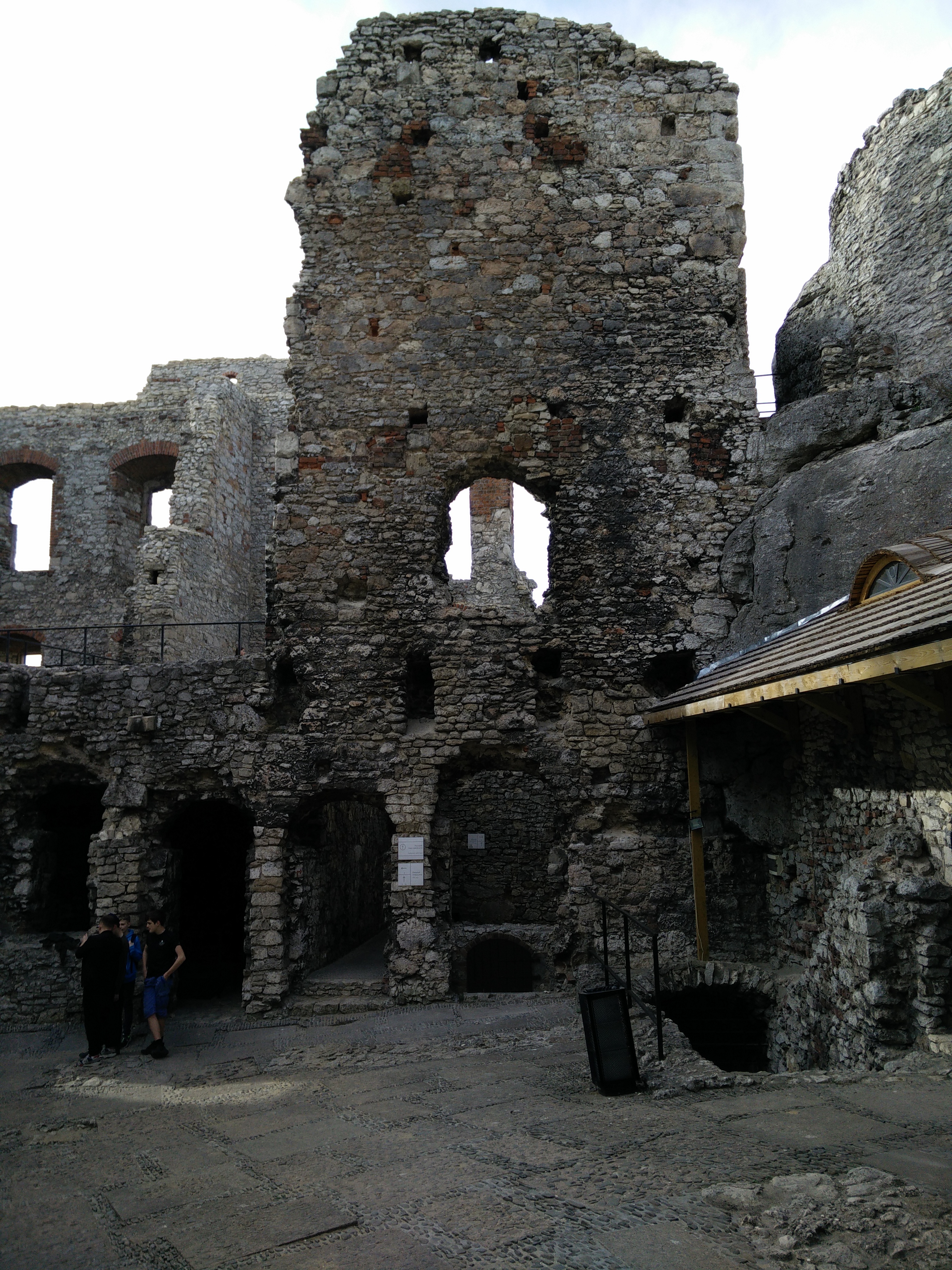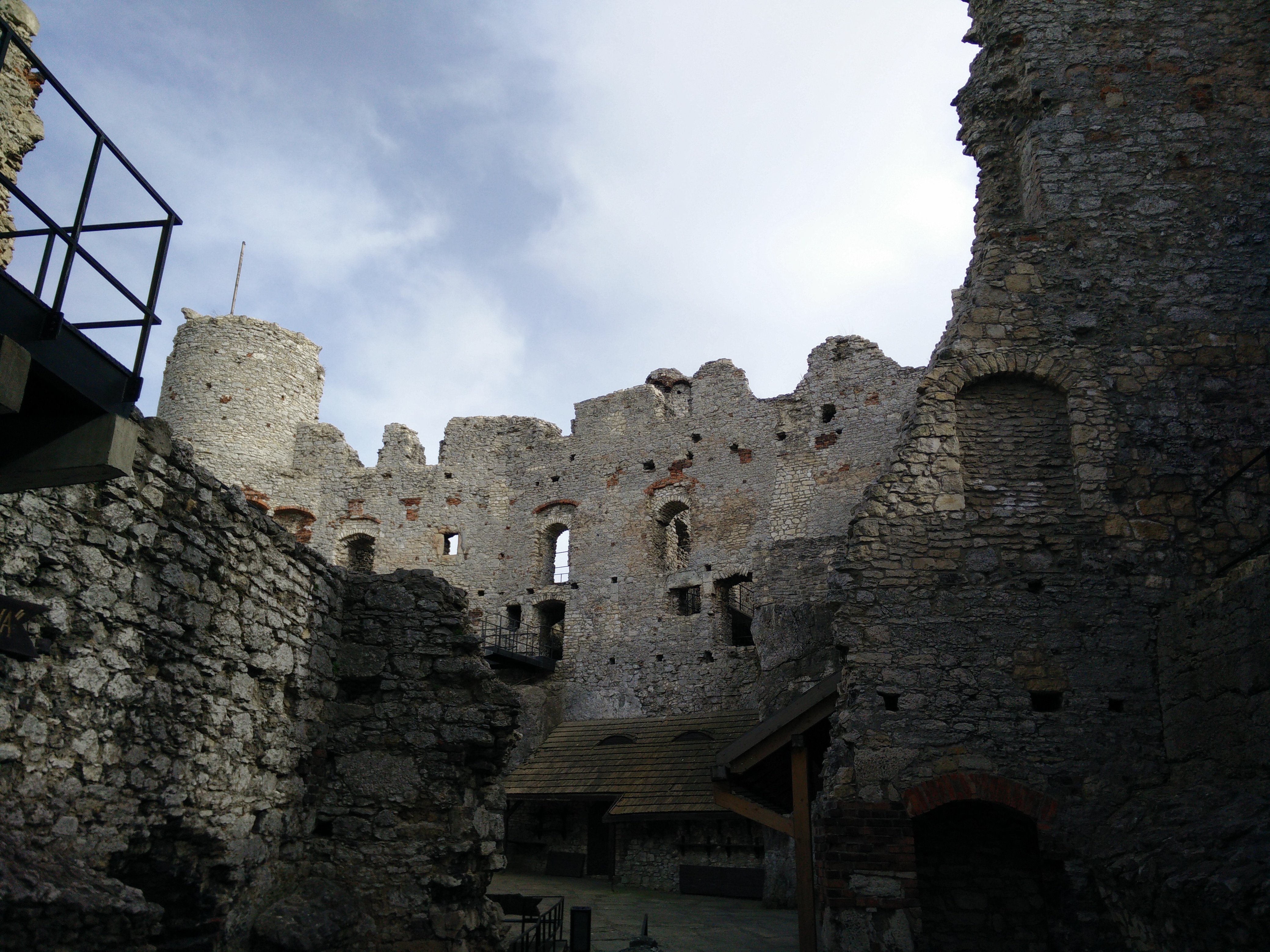 The modern safety additions mean that anyone able to brave the height (and ascend several flights of stairs) can get up high into the keep. I think that they mostly replace the wooden elements of the castle that do not survive into the present day.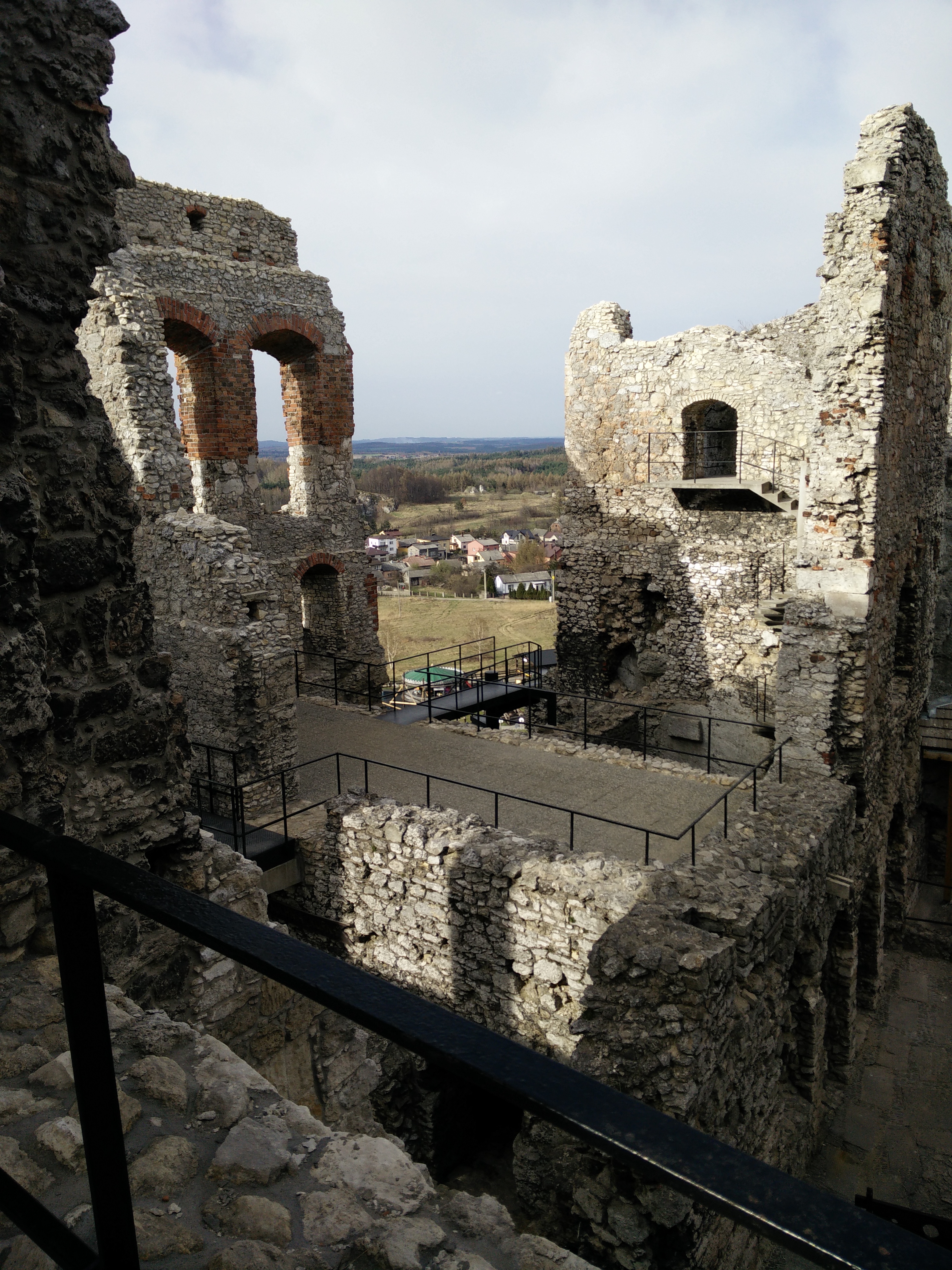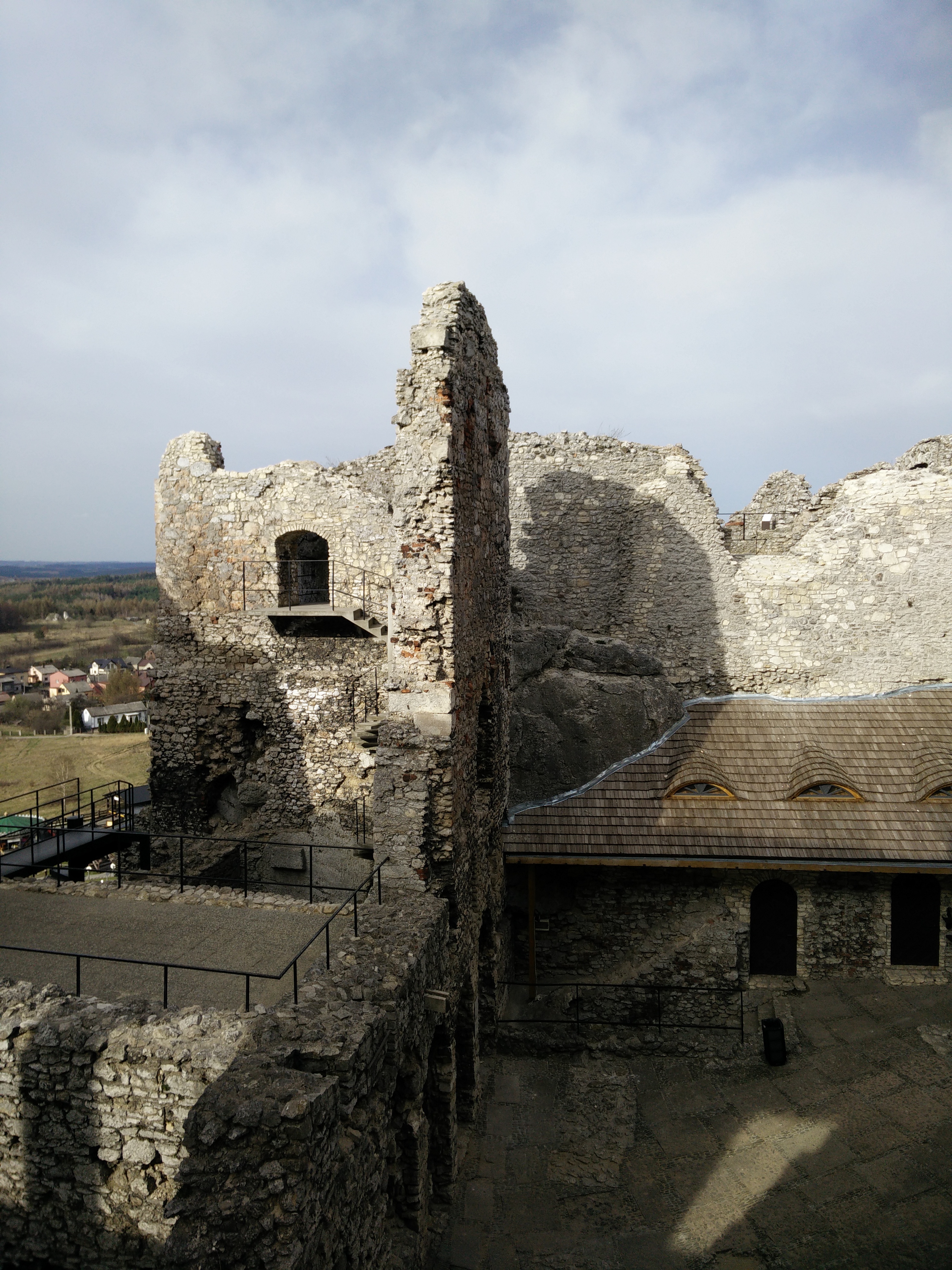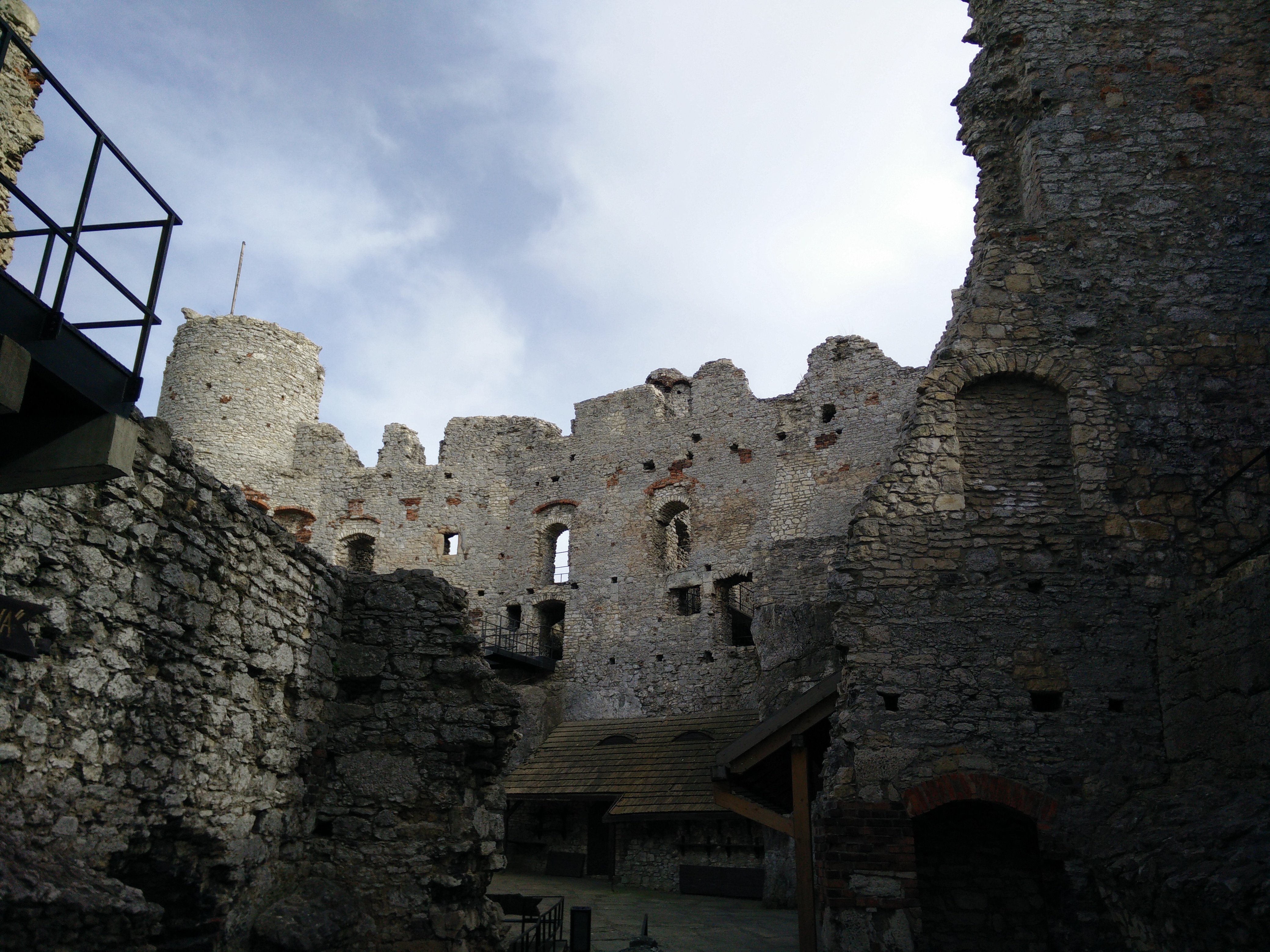 You get a pretty good view of the nearby town from up here. Again, I'll leave constructing a panorama as an exercise to the reader.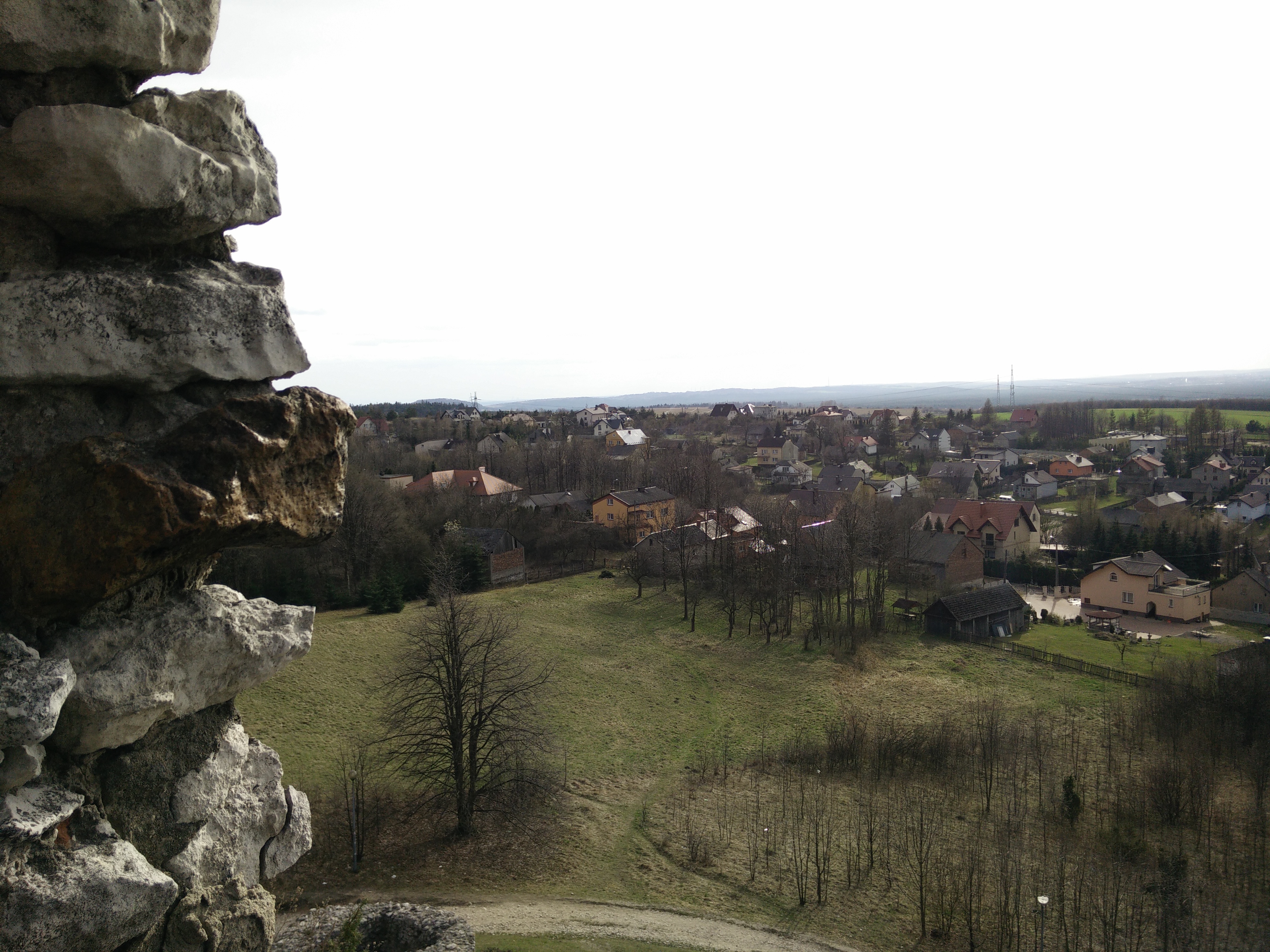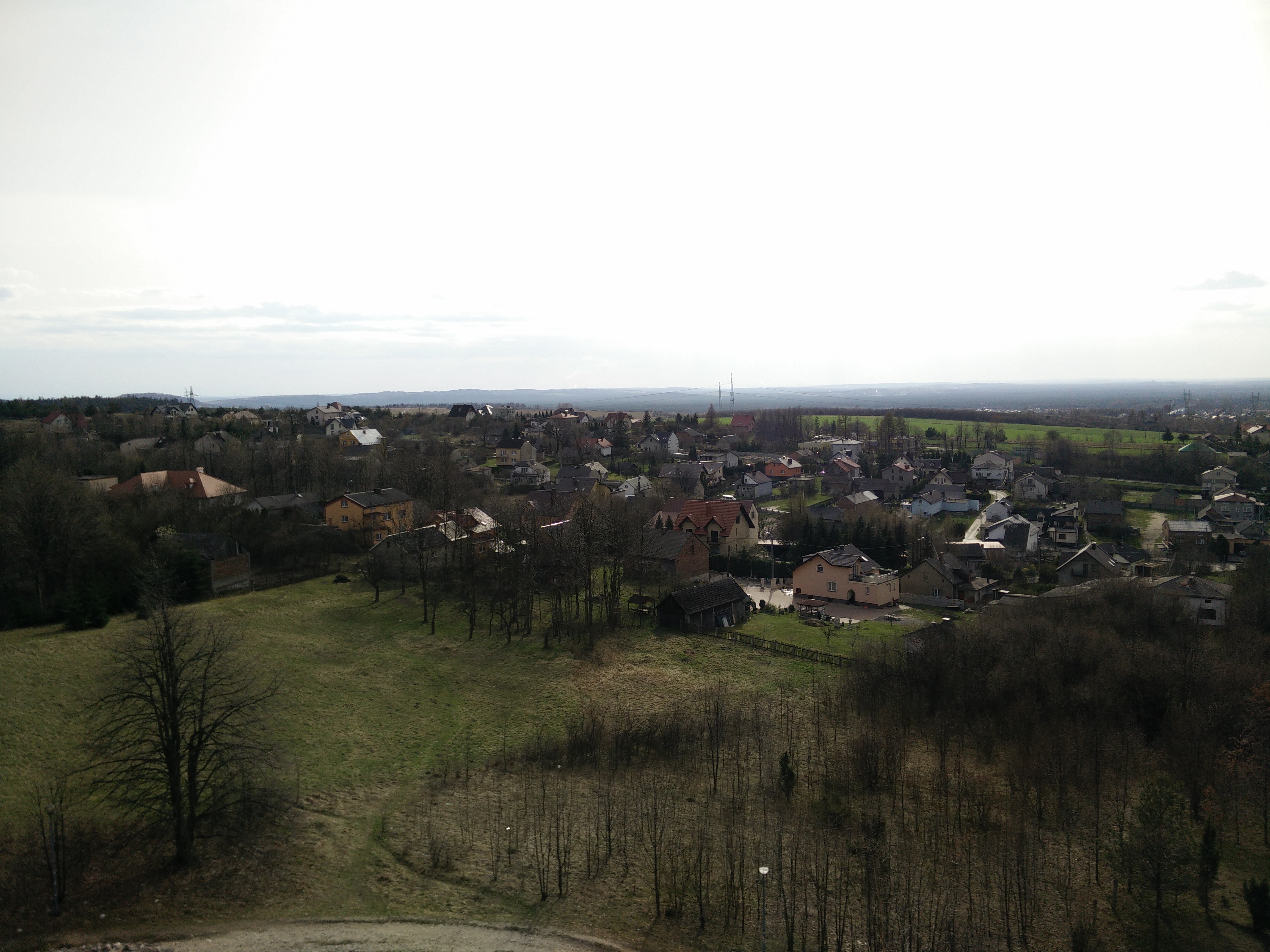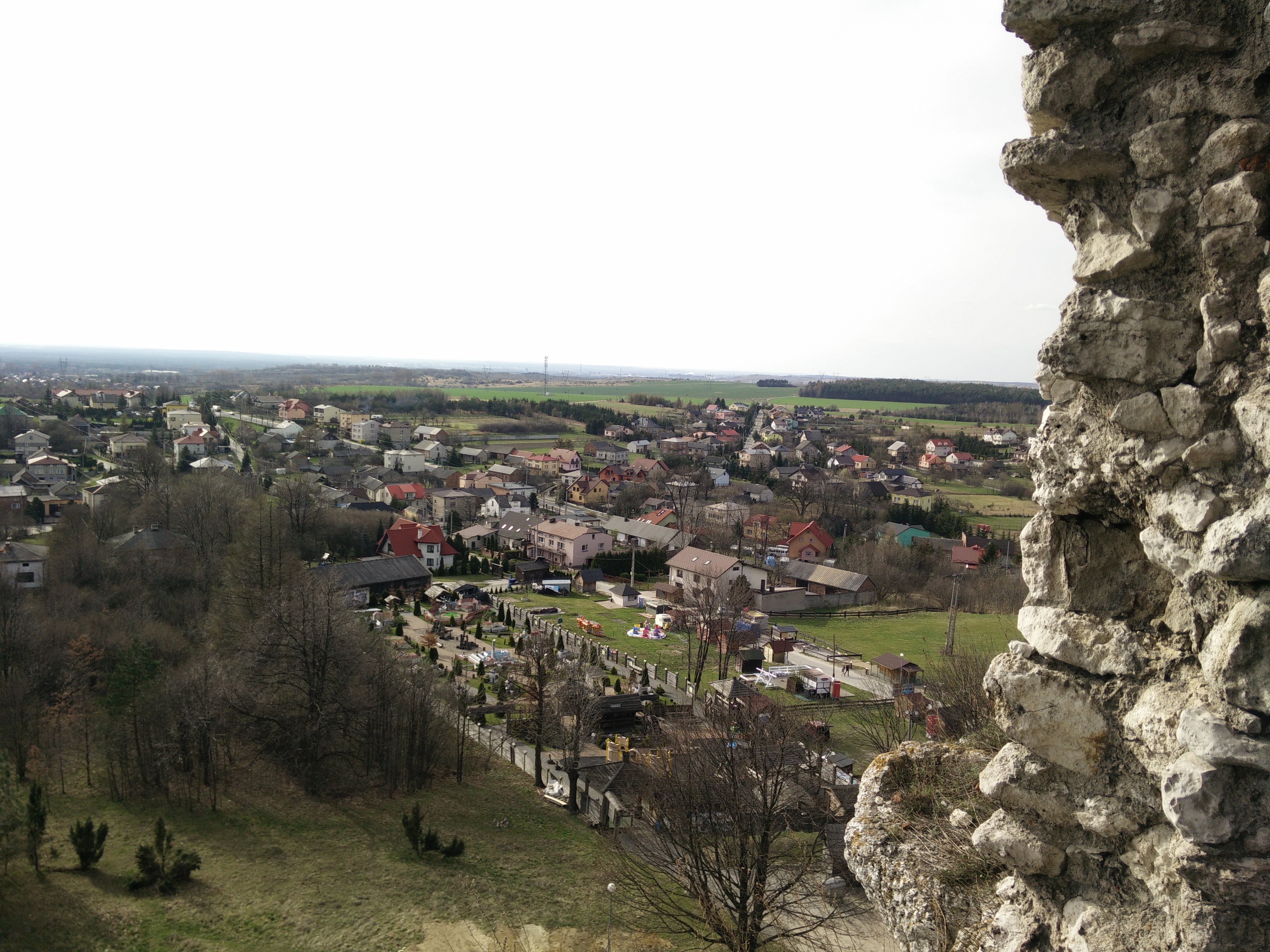 Up another floor, and I again felt compelled to photograph the inside of the castle. With many of the intended walls missing, it takes on a sort of MC Escher quality with windows nobody can look through and doors to nowhere.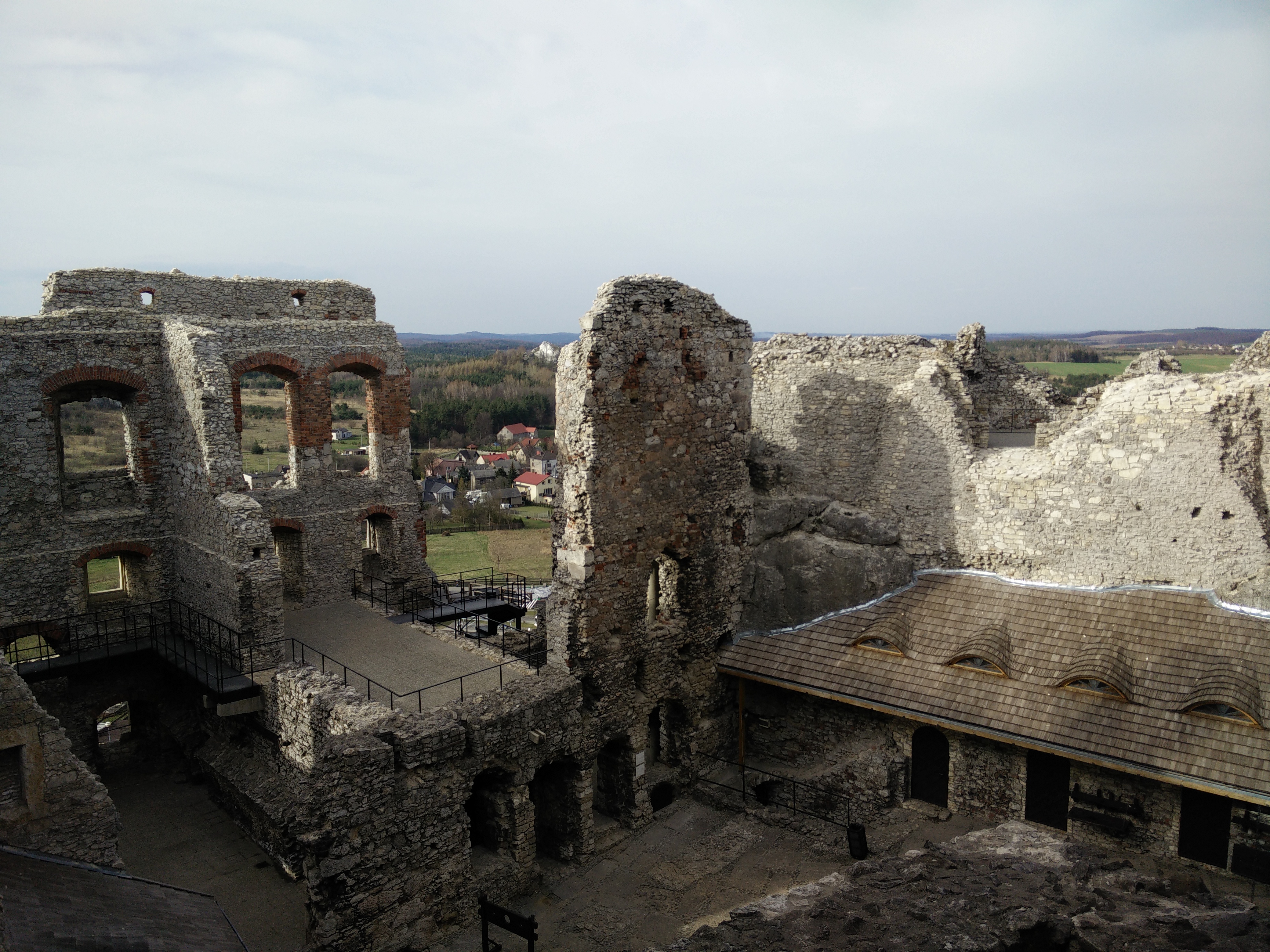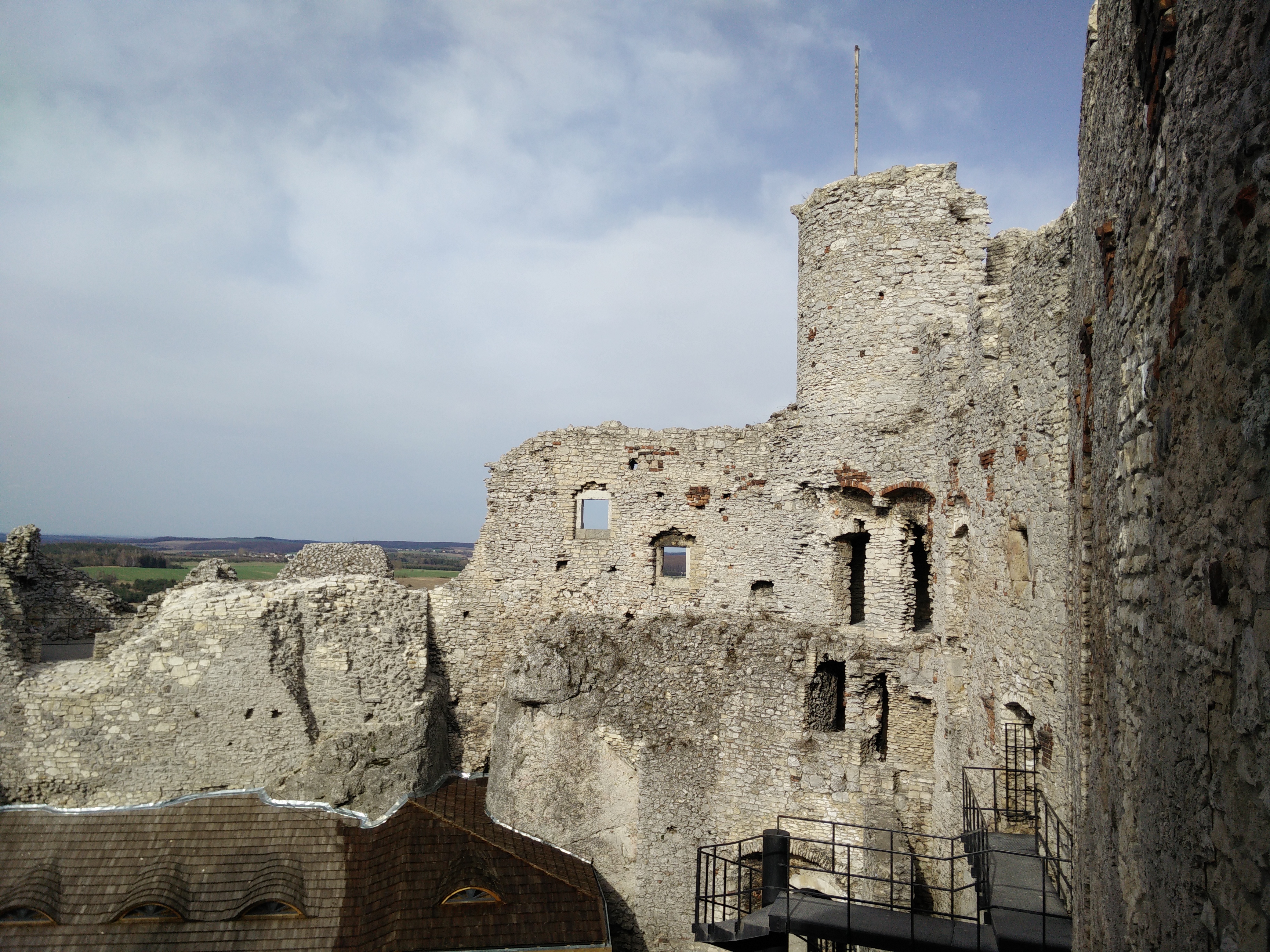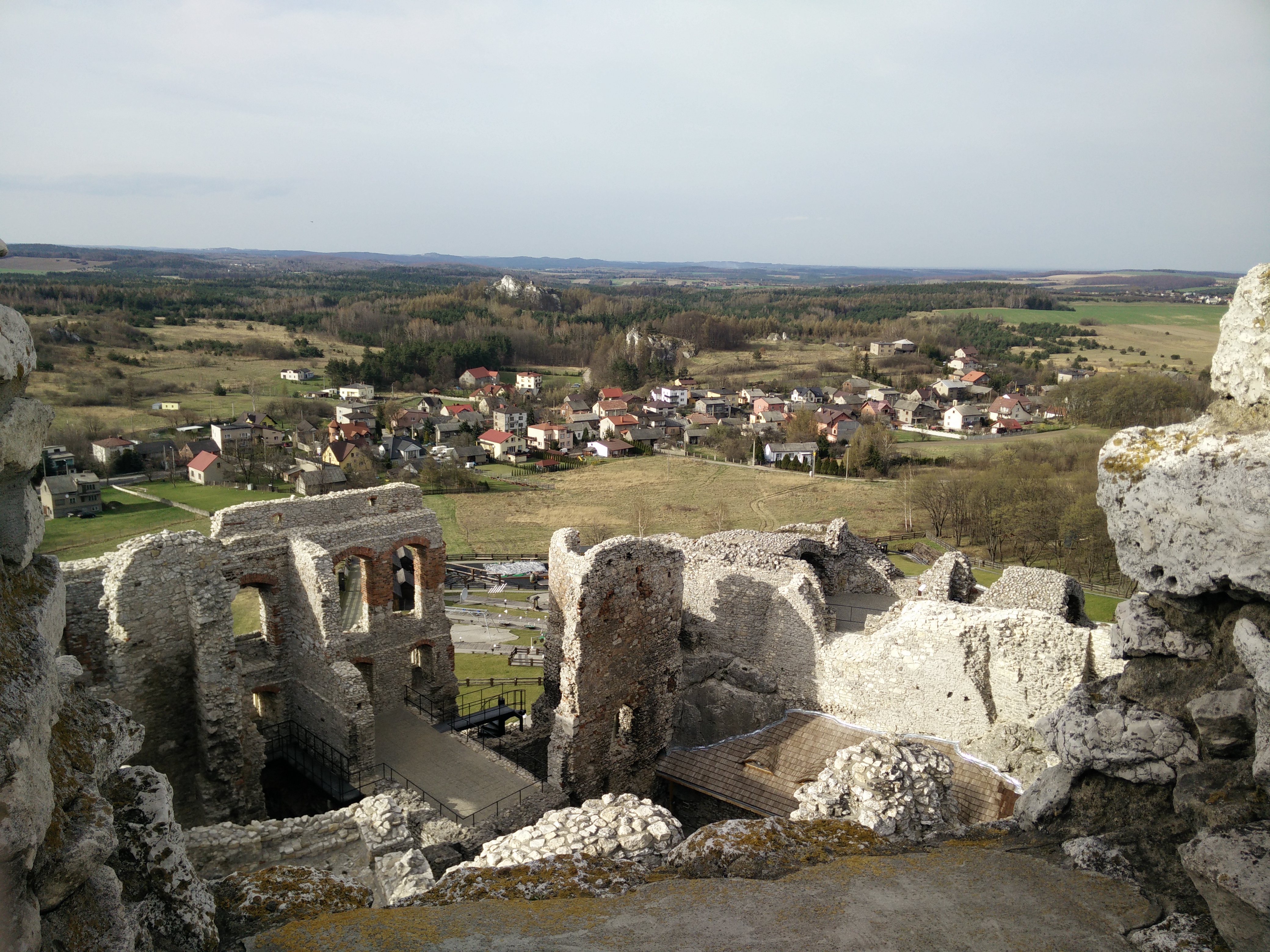 The view from the higher turret of the castle is breathtaking. Careful on the ladder up the last story though.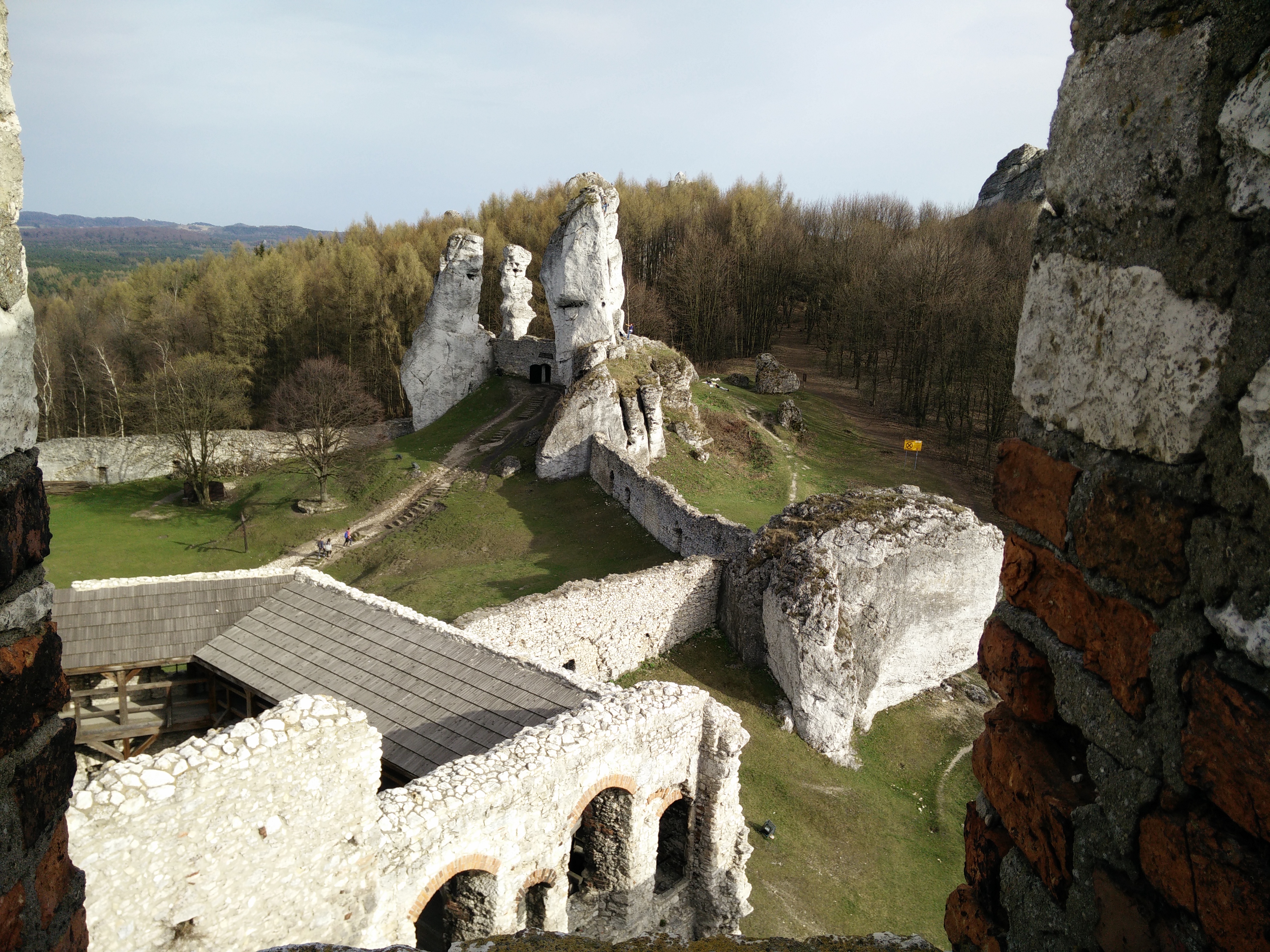 From up here, the limestone looks even more like a dragon, with a few brave trees at the top giving the impression of a spiny crown.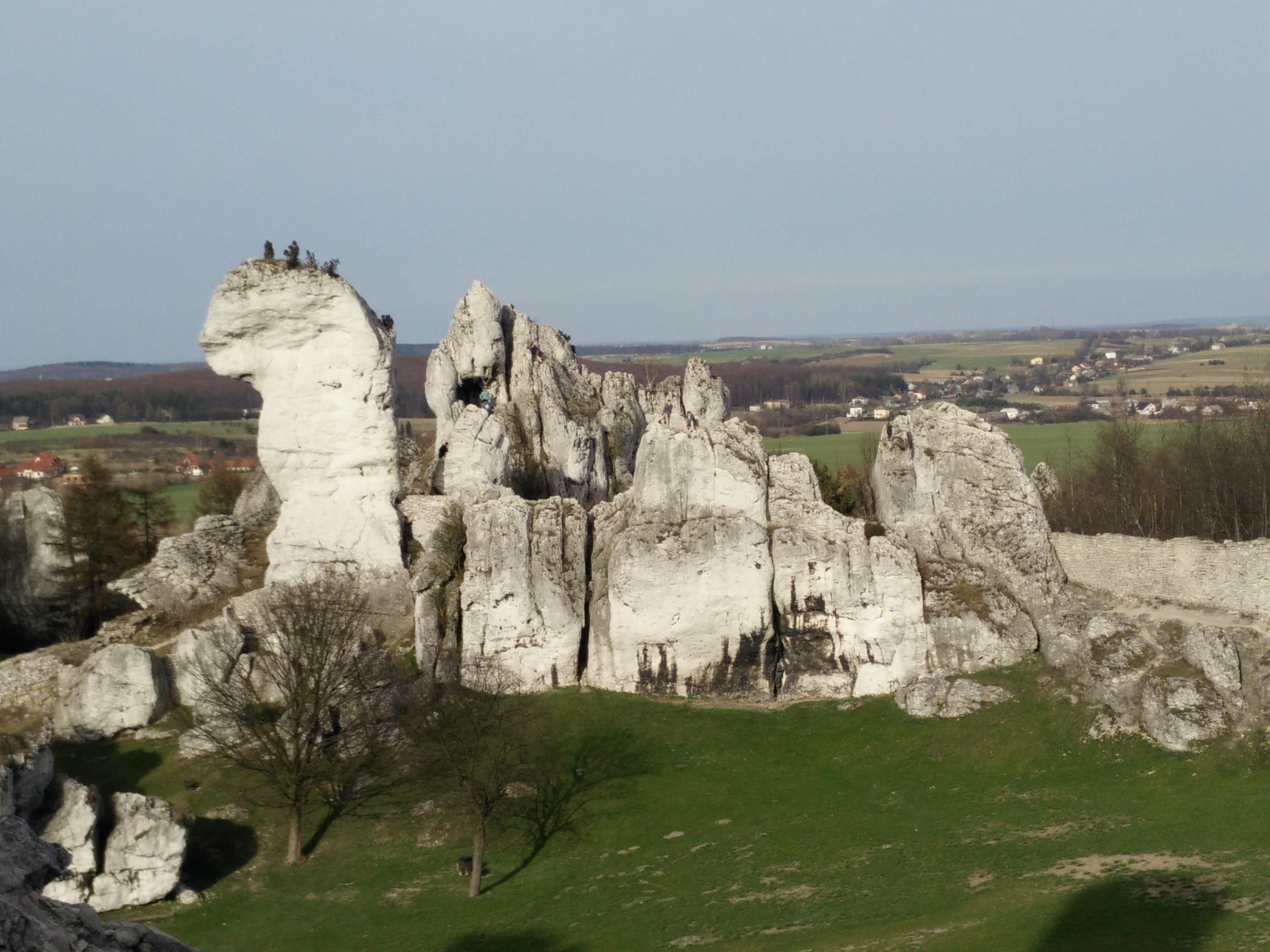 More monoliths in the southern corner of the wall give the impression of a gate house.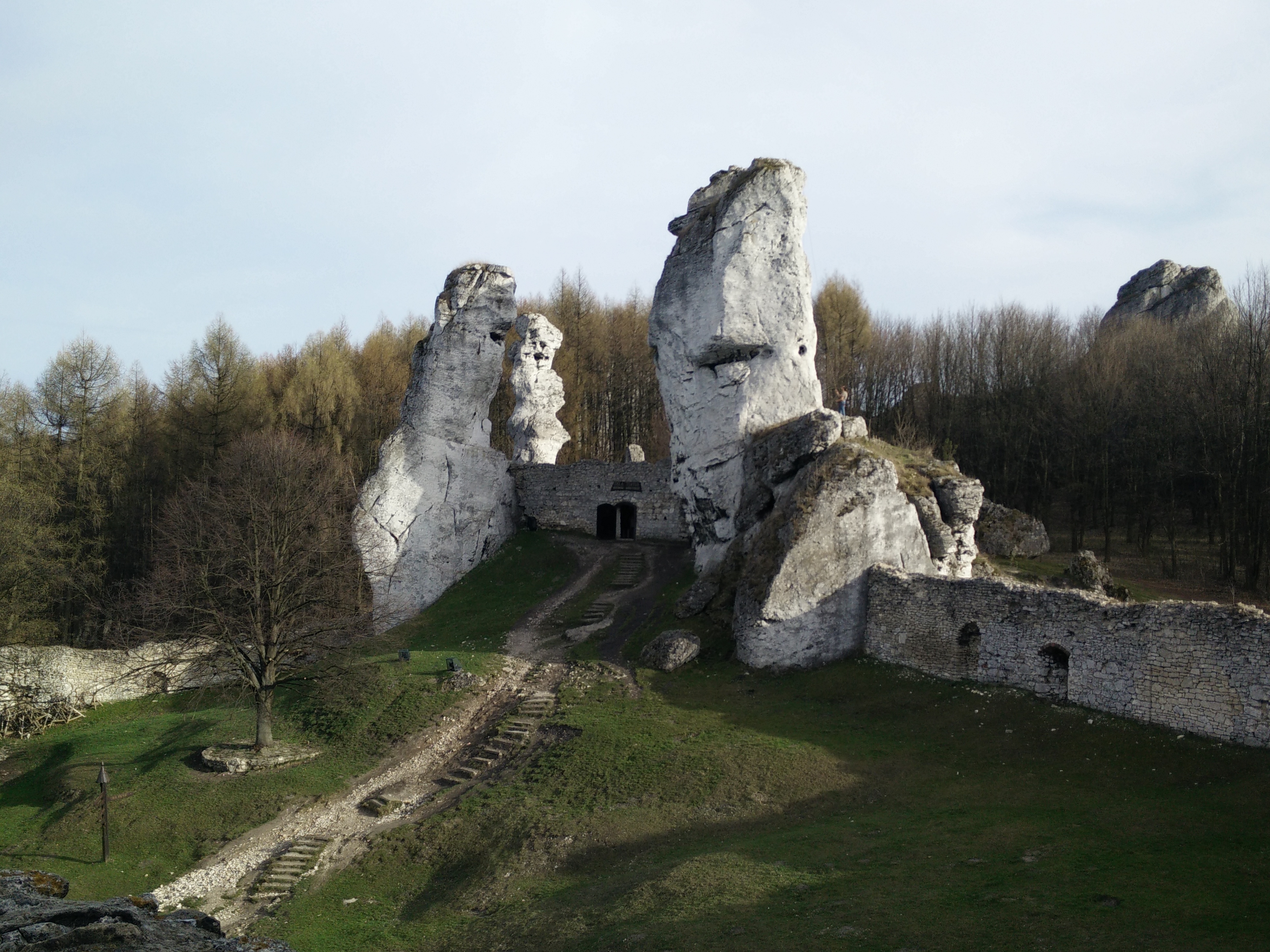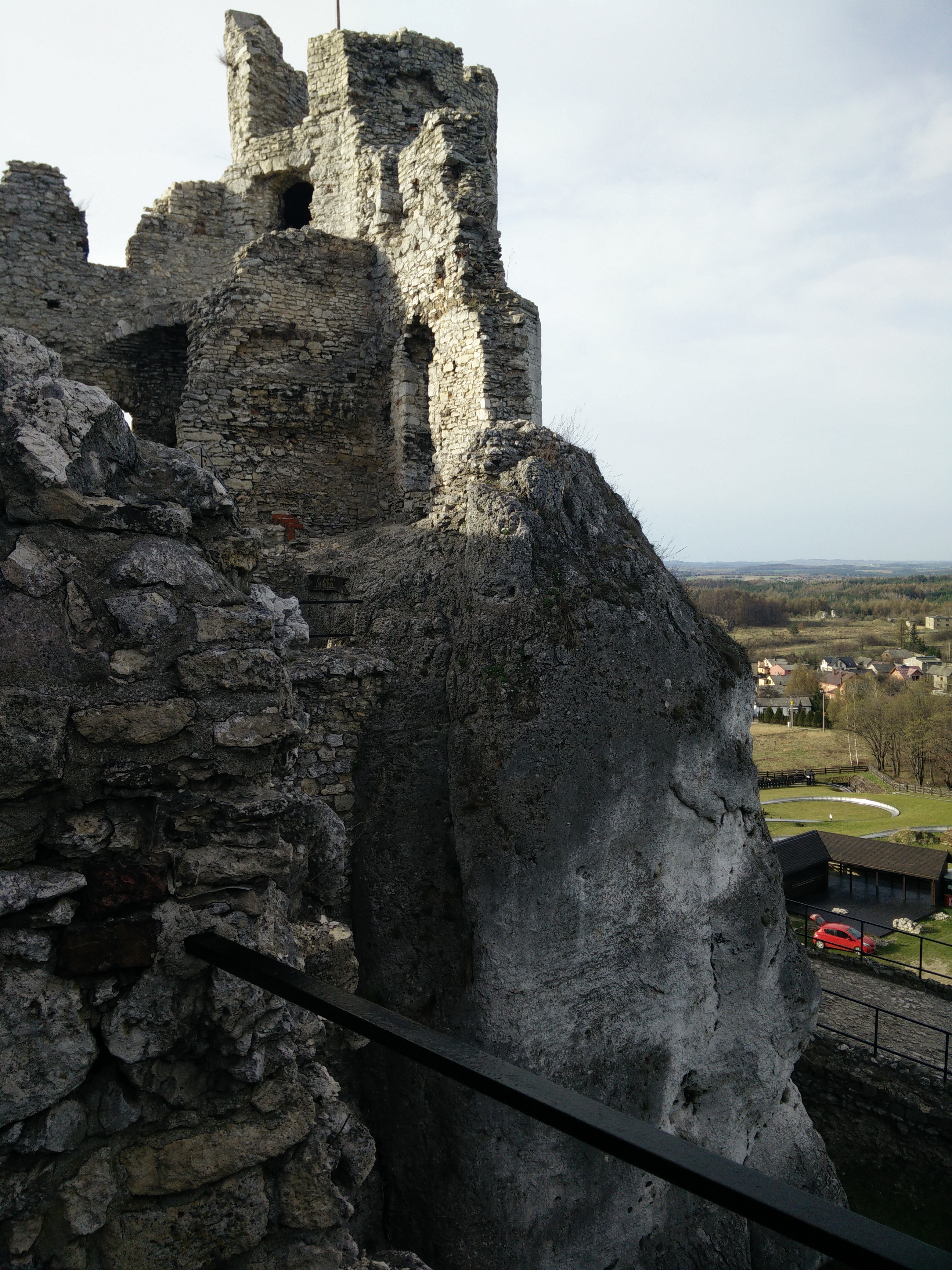 The light was perfect for the photos after we did a tour of the interior, I'm particularly proud of this next series.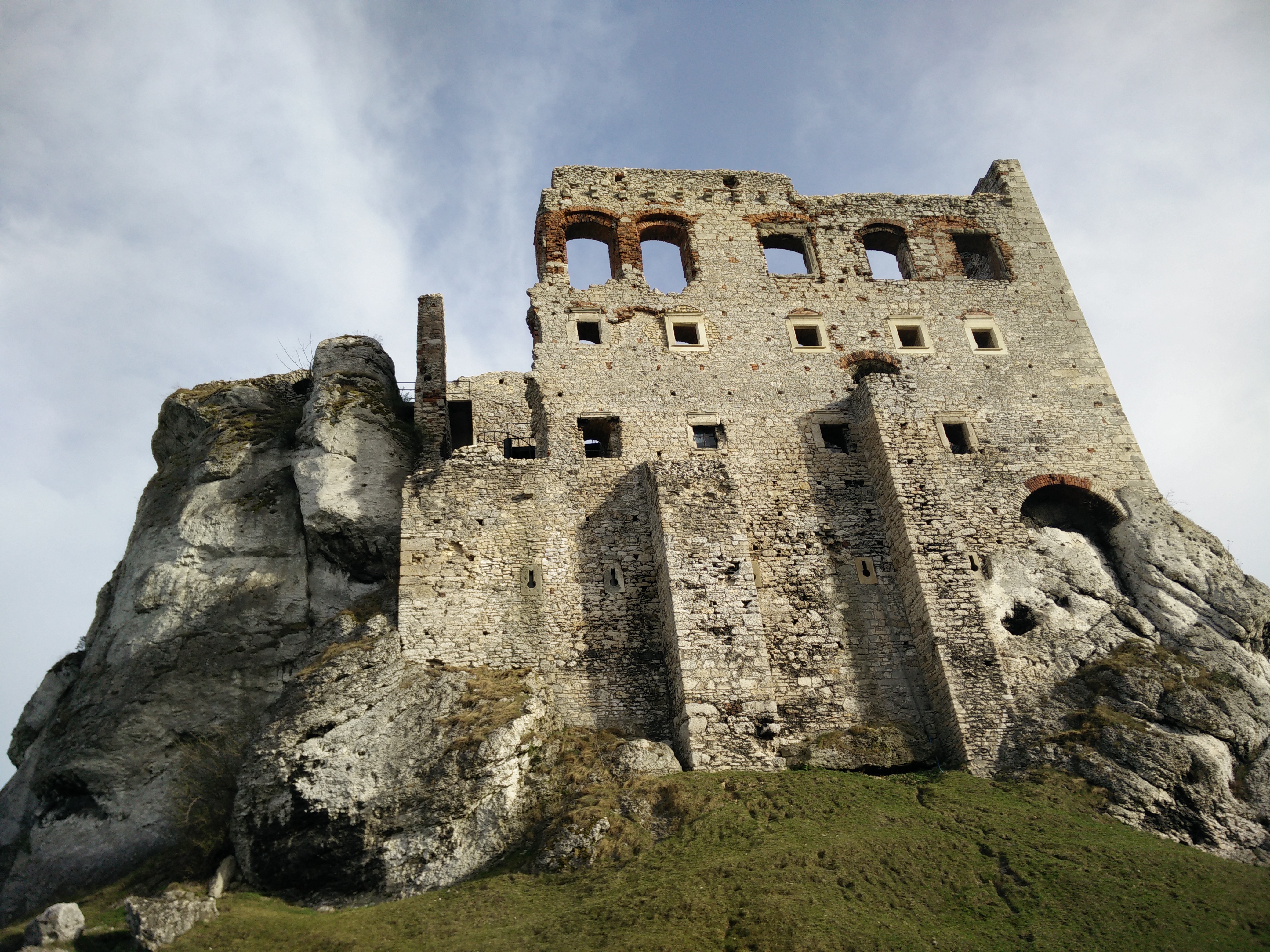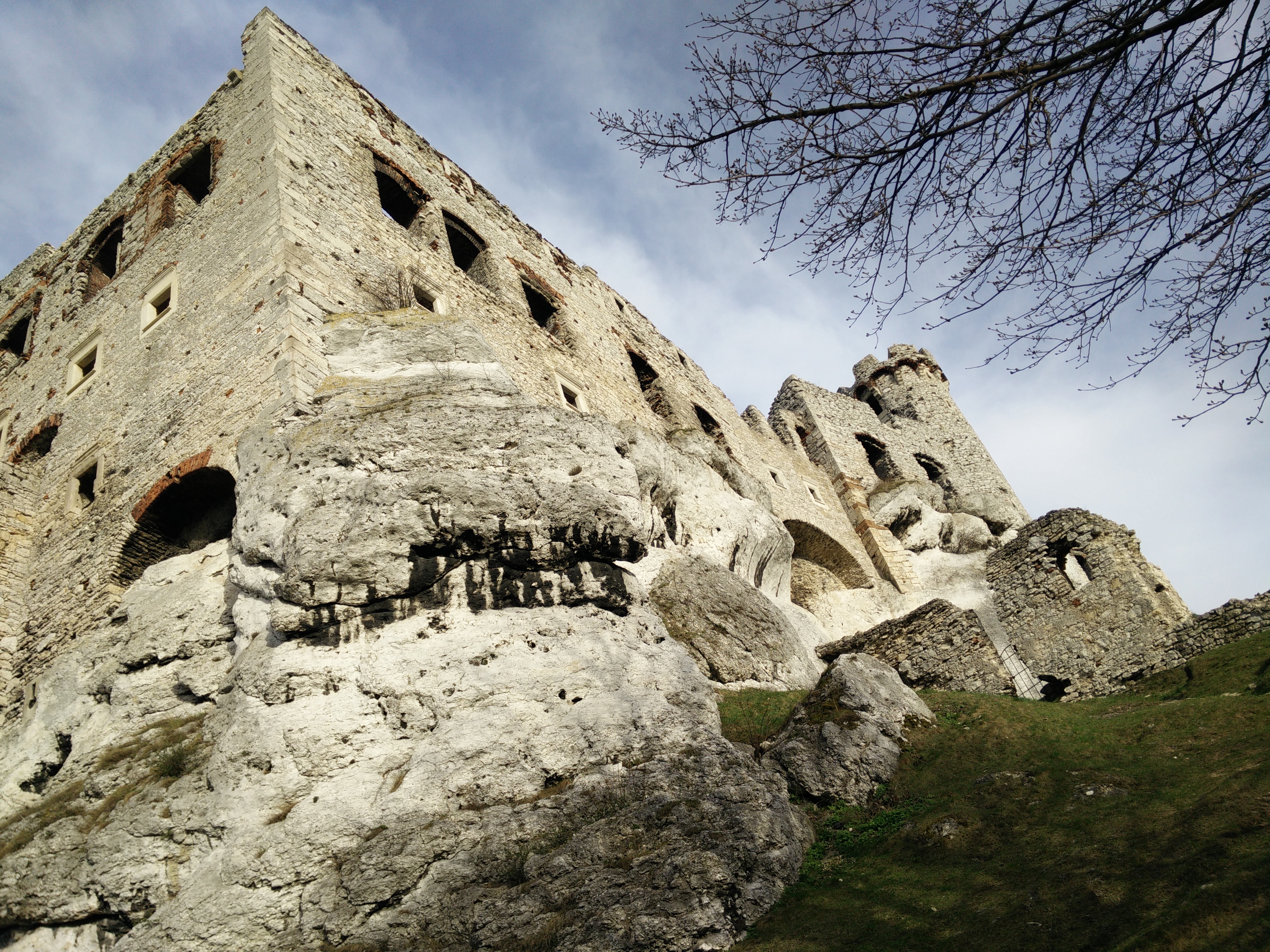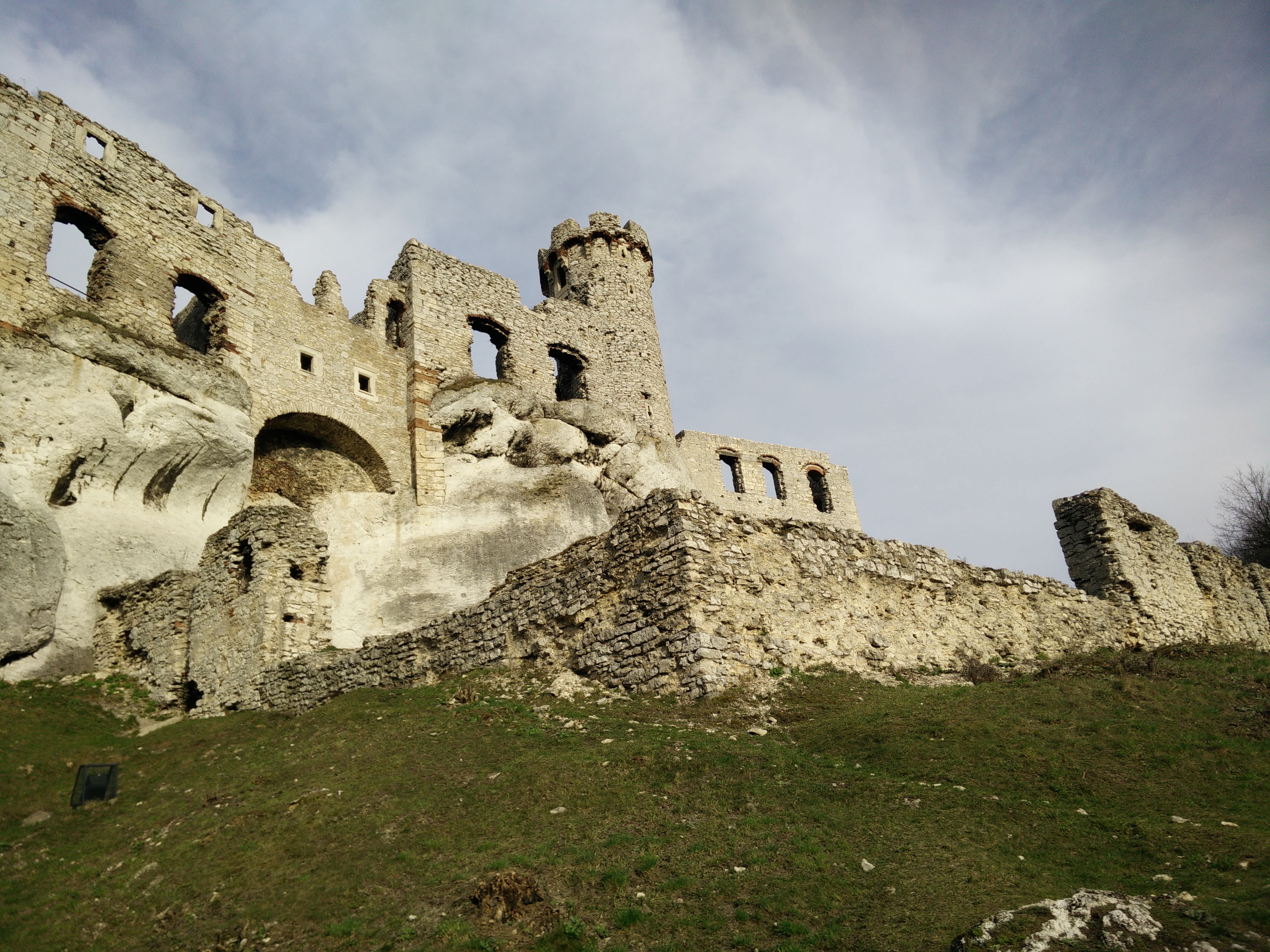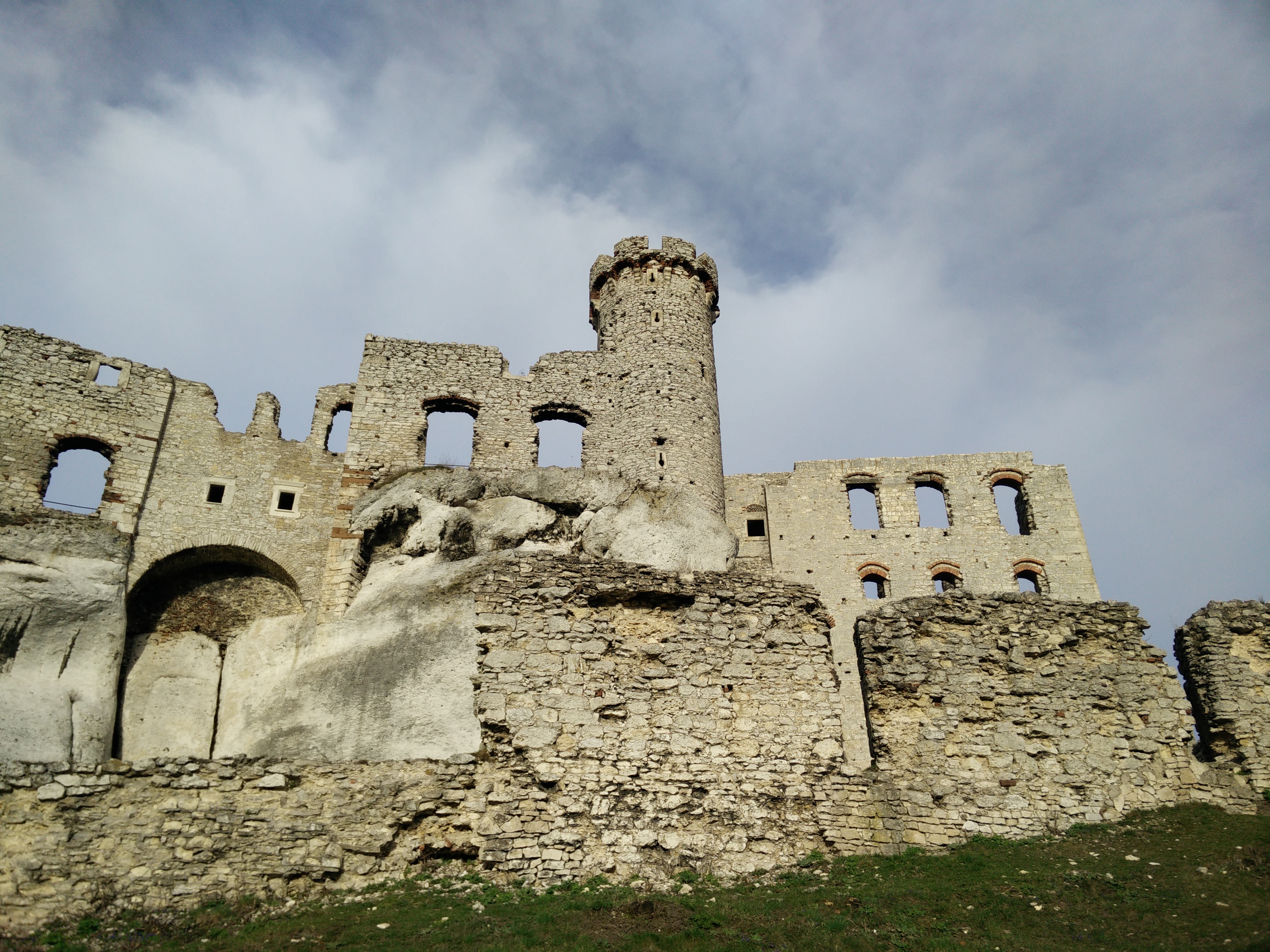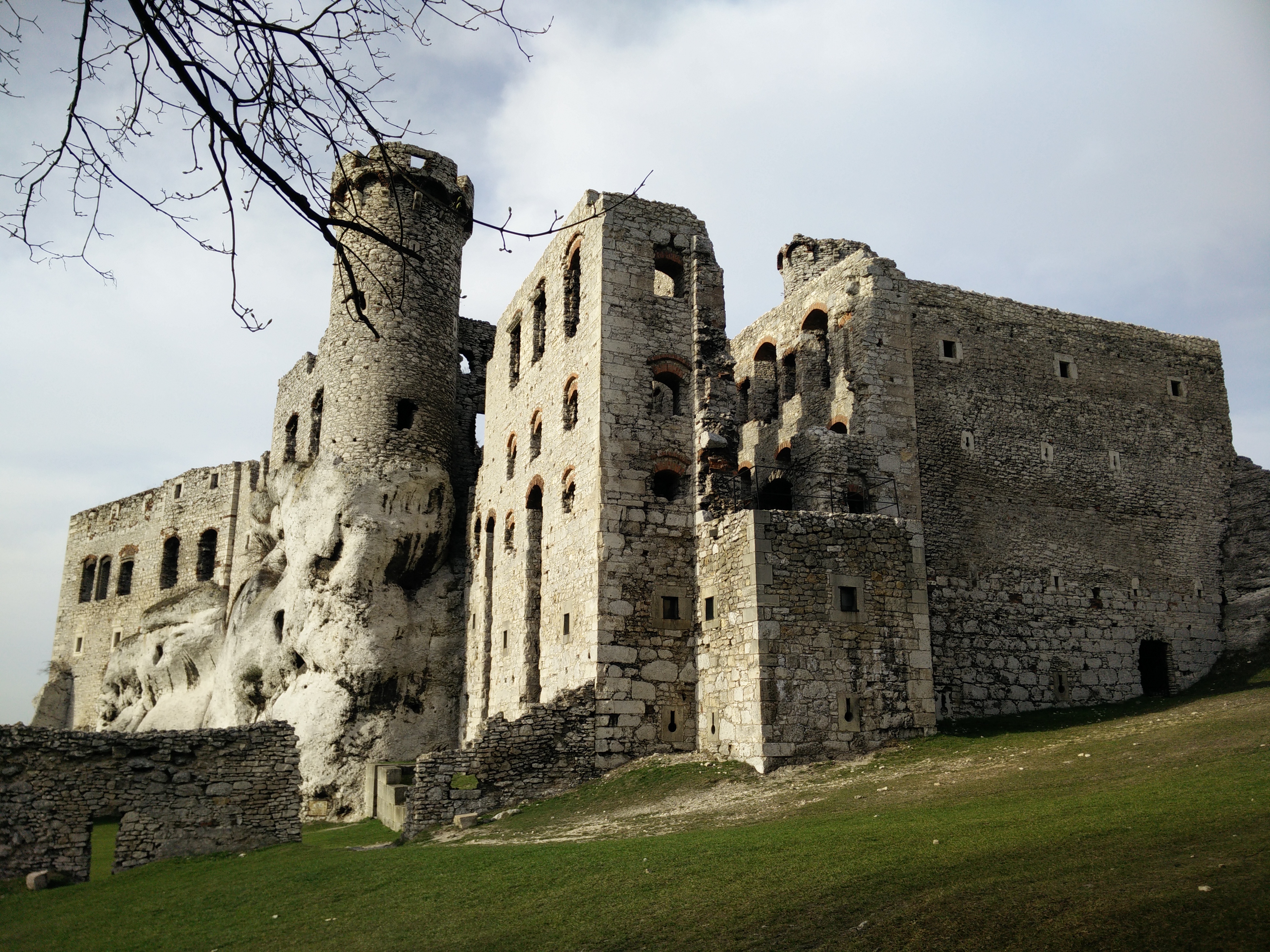 View from behind the castle.