The first videogames I recall playing where applets on the early web. I've decided to explore what I can find of these games on the Internet Archive. I'll leave notes on how to run them yourself and where to find them so you can follow along.
The Pantheon of game sites was, more or less Alfy.com, Ezone.com, and MoFunZone.com. When the flash era hit, we got Newgrounds, Addictinggames, and ArcadeTown.
This is the earliest capture of alfy.com, from 1999. It's not the screen I'm most familiar with, but I'm curious to see which games are present already. It appears to be constructed entirely of image maps, so we need to inspect it to find any of the links.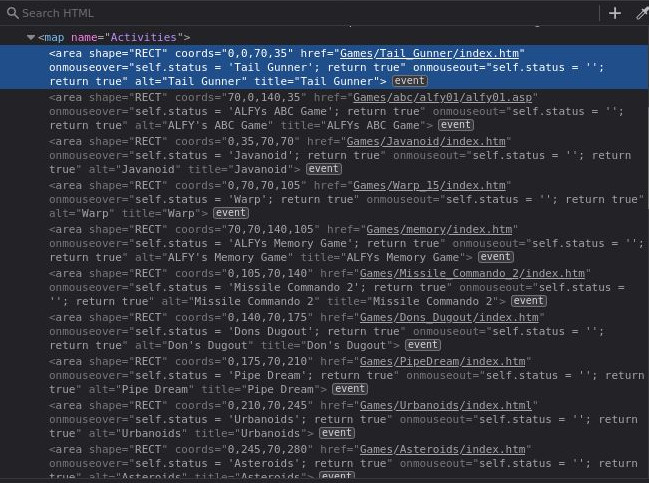 Tail Gunner, Javanoid, Missile Commando, Urbanoids and Asteroids I definitely remember, and we'll certainly get to them later. This landing page from May 2000 is closer to what I remember: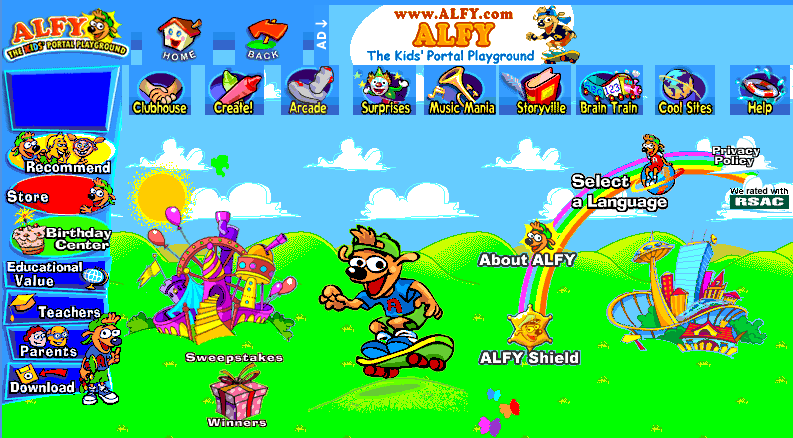 I'm sure the layout is somehow janked up by my up-to-date browser, but that is the gist of it. Some websites used to be like this. The different clickable sections are sharply rasterized images. There are probably a bunch of things on here which I'll explore later, but most of my time was spent in the arcade tab.
At just the right resolution, the utterly noisy but correct layout is evident (this is the space games section. I recommend checking these pages out; static screenshots don't do it justice. Everything is animated. I already recognize a ton of classics just from the little portal views.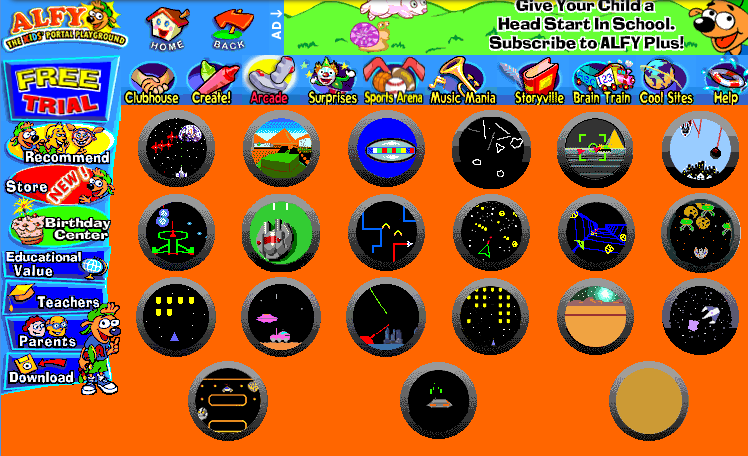 Let's try some games. You'll need to install the JDK so that you have appletviewer available as a command. To do that in Ubuntu, use
sudo apt install openjdk-8-jdk
In order to make these games run in appletviewer, you need an HTML file that calls them. When I run appletviewer, I get
java.security.AccessControlException: access denied ("java.lang.RuntimePermission" "accessClassInPackage.sun.audio")
Good to know that this was discussed on Usenet in 2001.
Ok, so let's install virtualbox, download windows 98, and give it a shot!

I needed to enable virtualization in my BIOS to make virtualbox work. Also I set up the good display driver because when I tried it initially the colors weren't right.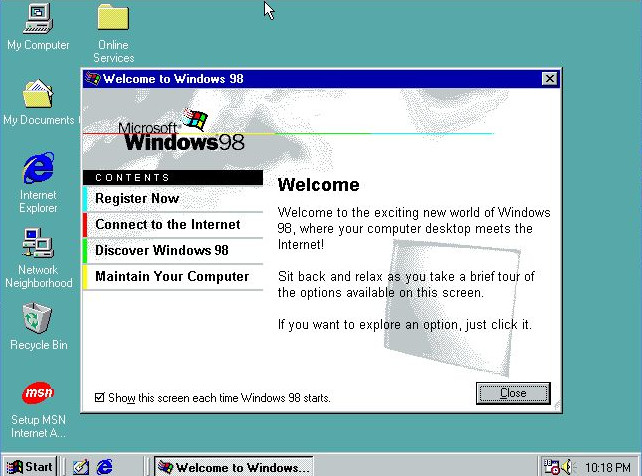 But the display driver wouldn't work! The radio button sets it to the driver, but it still thinks it's disabled. Bummer. I also tried installing ie6 with winetricks, but it was too unstable to use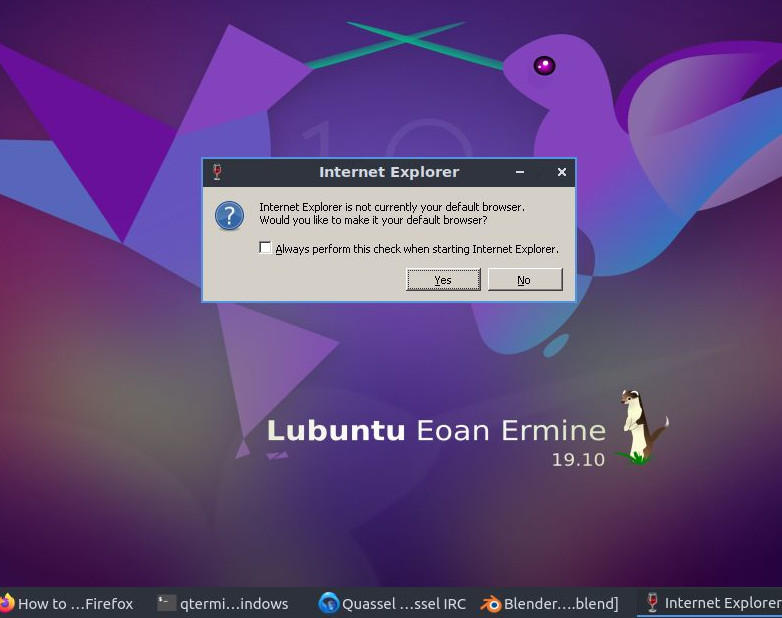 Let's try windows XP! We'll apparently need the JVM. In order to get that on there, I burned a virtual cd which seems to be the easiest way to get files into your virtualbox PC. And it works! At least for some of the games. Check out this one on the author's site: http://www.javaonthebrain.com/java/warp15/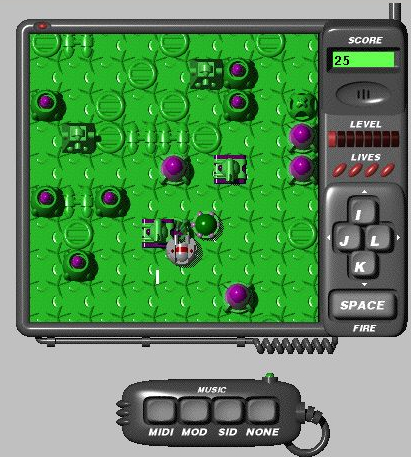 This had the best graphics and probably made the strongest impression on me. The green/purple stuck with me enough that it's the base color scheme for my 40k army now.
I probably haven't played this game in twenty odd years. Does it hold up?
Well, the graphics are amazing. The author used POV Ray to make vibrant raytraced sprites that look great even in 2020. But the gameplay… Well, it's impossibly hard. The controls don't work quite right, you can only have two shots on screen at a time, collisions are wonky, and it's very easy to accidentally slam into a wall and die.
Maybe I'll return to get some other games working, maybe I won't. I suspect that the problem with other games is that the assets aren't in the archive, and if a more current source could be found they'd work just fine. Also some may require newer versions of Java. I'll leave that as an exercise to the reader. May I recommend SuperKid.